D&J Movers is the most reliable local and long distance moving service provider for both commercial and residential moves in Portland Maine. With over 20 years of experience in the industry, we understand each move is unique and requires a customized approach to ensure a successful relocation. Whether you are relocating your home or your business, our goal is to make sure that everything arrives at its destination safely and efficiently. Our professional movers take extra precaution when packing your items as safety is our top priority. We've established an unbeatable reputation for providing honest, reliable advice throughout the entire process so you can be sure that you'll have a stress-free experience with us! For any commercial or residential move, trust no one but D&J Movers!
D&J Mover - Your local & long distance moving expert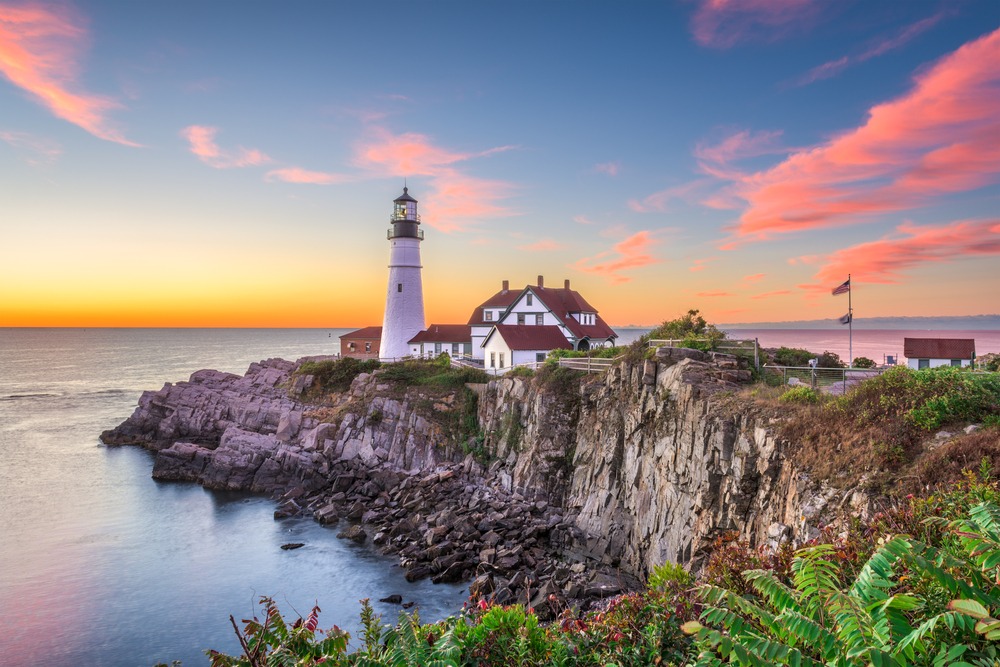 Relocating can pose great challenges, yet with the collaboration of a reliable local moving company and enterprise, it can be considerably eased. D&J Mover stands as an exceptional option for those seeking to move locally or afar. As one of Portland's most distinguished local movers, they offer affordable and efficient relocation services that guarantee seamless transitioning to your new abode.
The selection process for choosing a moving company entails considering their level of experience and expertise in the field. Having been in operation for several years, D&J Mover boasts professionals equipped with the appropriate knowledge and proficiency required to handle any form of movement – whether within town limits or across state borders – ensuring stress-free experiences every time you hire them.
Notably commendable is D&J Mover's dedication towards providing clients with free estimates before commencing operations; this way you get full disclosure on costs without any unpleasant surprises or hidden expenses down the line. With unbeatable rates coupled with top-notch service delivery standards, hiring them becomes an ideal choice regardless if you need to hire movers locally within Portland city limits or beyond its boundaries over long distances.
Do contact them today to learn more about their outstanding services and commence arrangements toward executing your much-awaited transition process!
Affordable Portland Movers Near You
When it comes to relocation, engaging the services of professional movers is undoubtedly the most prudent course of action. D&J Mover avails its moving solutions at pocket-friendly rates, rendering it effortless for you to secure their services without incurring exorbitant expenses. They comprehend that relocating can be a harrowing experience and thus offer packing amenities as well as provisions to simplify the process.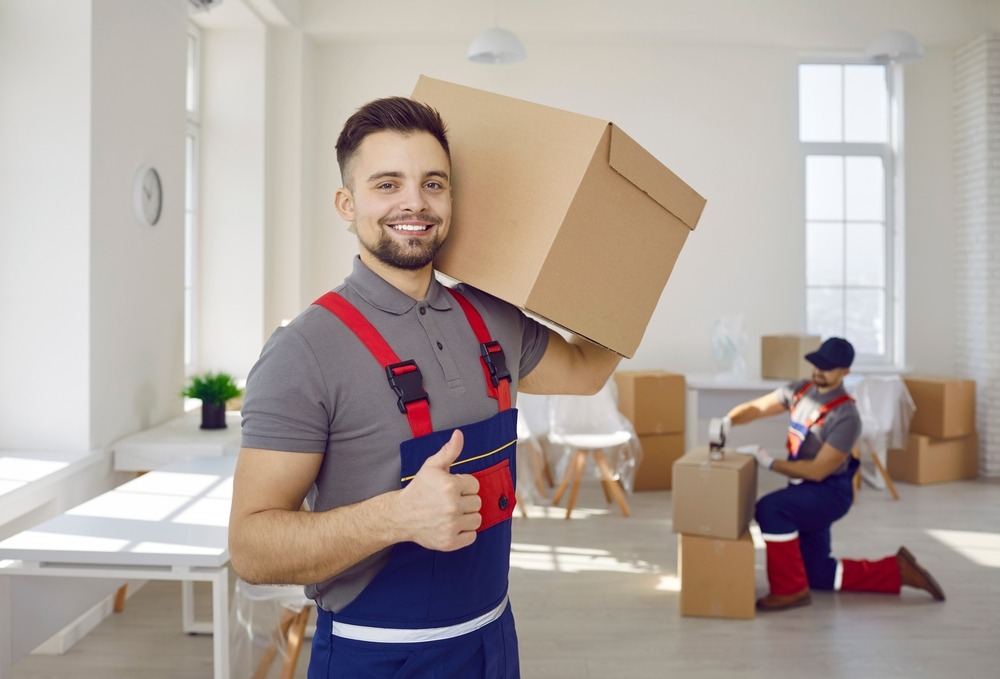 D&J Mover is an esteemed and dependable company with years of expertise in this moving industry. Their personnel undergo rigorous training coupled with drug testing protocols, thereby ensuring your possessions are handled cautiously by capable hands. Moreover, they cater to specific requests such as arduous lifting tasks and truck rentals.
Suppose you intend on moving a house within or from South Portland; D&J Mover sounds like an ideal choice for you given their wealth of familiarity regarding apartment building moves alongside vast capacity ranging from petite studio flats up-to extensive family homes sizes. Additionally, delivery arrangements along with assembly facilities guarantee ease during settling into your new abode.
It would behoove one to reserve a moving date quite promptly with D&J Movers since availability tends towards being tight due to high demand for their reasonably priced yet highly skilled craftsmanship—rest assured that entrusting them ensures seamless execution devoid of any unnecessary anxieties throughout this transition period.
Free price estimates from Local moving companies in Portland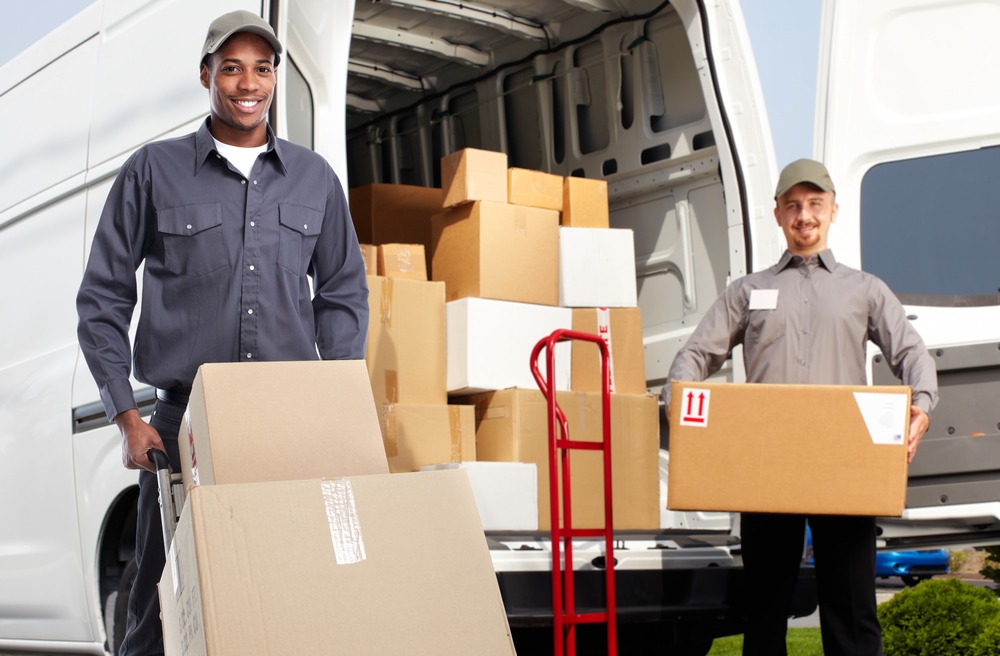 The task of locating a moving company that is both dependable and reasonably priced can be quite intimidating. The market for such services is saturated with various options, yet not all are created equal. Among the local movers in Portland, D&J Mover distinguishes itself as an exemplary option. They provide affordable prices and complimentary estimates to assist clients in budgeting their move.
D&J Mover serves as a comprehensive solution for any moving needs one may have. Their offerings include residential or commercial relocation assistance, full packing service solutions, delivery services, and assembly support. Their team of drug-tested employees undergoes rigorous training to ensure competence across projects of varying complexity levels while also undergoing background checks to verify trustworthiness.
One major benefit of choosing D&J Mover lies within their hassle-free methodology towards relocation efforts; they possess a fleet complete with trucks capable of heavy lifting maneuvers which accommodates moves ranging from small-scale operations up through larger endeavors without hiccups along the way – including extra perks like furniture transfers between floors at no additional expense – distinguishing them among other competitors throughout Portland's marketplace by exhibiting qualities indicative of being best-in-class operators overall.
Portland Moving Statistics
The city of Portland, Maine is a thriving metropolis with an expanding populace, consequently resulting in frequent relocations. However, the process of relocation can often be arduous and taxing – particularly for those requiring long-distance moving services. As such, selecting appropriate Portland movers to ensure that your move transpires effortlessly and without anxiety becomes paramount.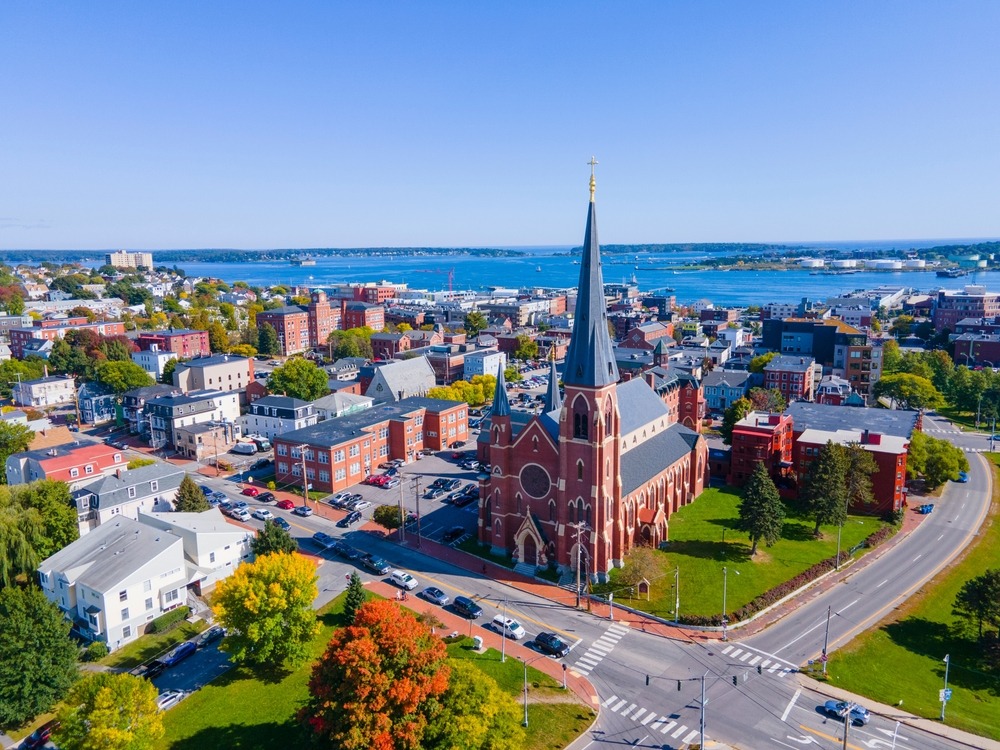 At D&J Mover, we empathize with the hurdles associated with relocating either within or outside your current premises. To this end, we offer sundry solutions aimed at facilitating seamless transit on your appointed day of departure. Unlike our competitors who levy surcharges for transportation via stairs or elevators – which can prove quite disconcerting when unexpected charges are incurred during the already stressful period- we do not impose any additional fees whatsoever.
Our team comprises consummate specialists vetted through rigorous background checks to assure only top-tier personnel join our ranks. We pride ourselves on being one of Portland's premier moving companies while striving relentlessly towards providing exceptional client satisfaction by offering unparalleled service excellence irrespective if you are transferring residential property or commercial enterprises; rest assured that optimal equipment and expertise will be accorded accordingly.
Moreover, clients seeking supplementary storage space may avail themselves thereof as well.
Here at D&J Mover's believe relocating should not demand enormous exertion nor cause needless distress hence why we take extra measures ensuring customer gratification is guaranteed throughout every stage from packaging/unpacking items all the way up till delivery/assembly processes have been concluded satisfactorily.
For further information regarding how best D&J Portland Movers could facilitate hassle-free transitions contact us today!
Why should you choose D&J Mover?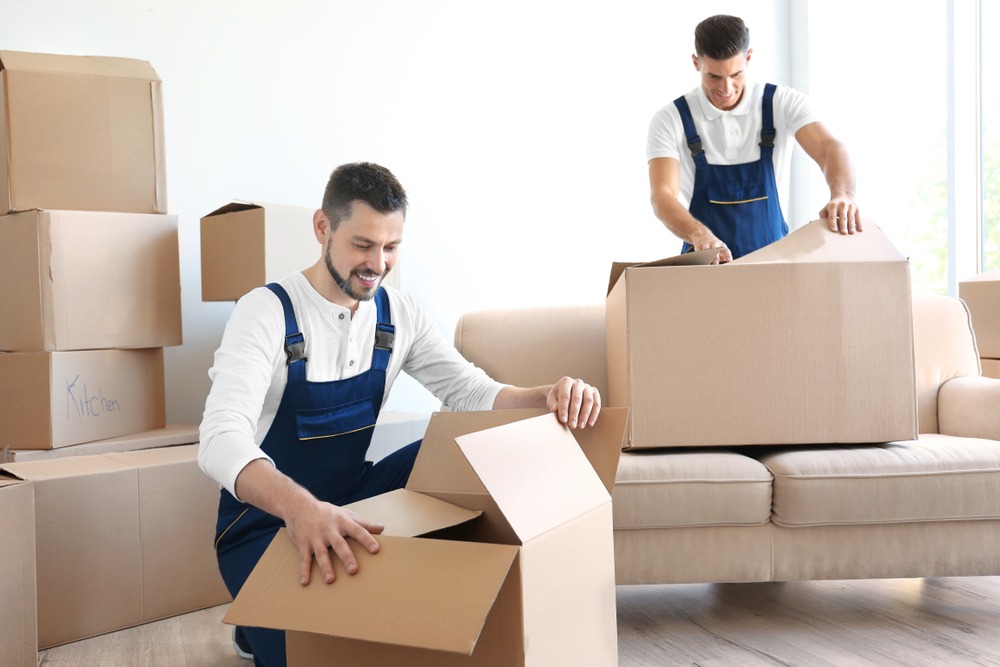 For years, the Greater Portland area has been privileged to be served by D&J Mover – a family-owned and operated entity with an unwavering dedication towards providing top-notch yet economical moving services. With cognizance of the anxiety that typically accompanies relocation, we endeavor to make your big day seamless and efficient.
Our personnel undergo rigorous background checks before being trained in handling your possessions delicately. To ensure secure transportation of items, our fleet comprises several trucks stationed at various storage locations as per demand. We also provide packing supplies and services that are tailored to facilitate smooth transitions.
As one of Maine's finest movers, we take immense pride in delivering exceptional customer service regardless of whether it pertains to residential or commercial relocations across both localities or long distances. At D&J Movers, not only do we guarantee stress-free moves but remain steadfast on facilitating affordable solutions for all clients who entrust us with their valuables' movement. Choose us today for an unforgettable professional experience!
Commercial moving services from D&J Mover for local and long distance moves
D&J Mover is a company of familial ownership and operation that prioritizes the optimization of your office relocation by means of efficiency and stress reduction. Our team comprises seasoned professionals who possess both experience and expertise, enabling them to undertake moves of any size with ease, whether within or beyond city limits. With an extensive fleet dispersed throughout Greater Portland's vicinity, we can readily accommodate your next move.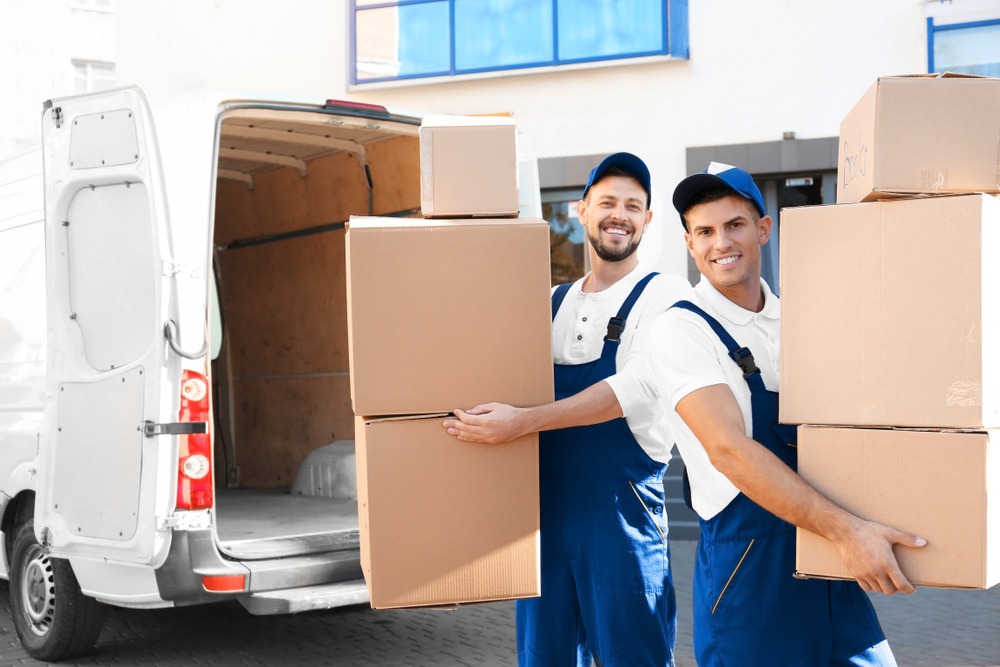 Our commercial moving services are affordably priced while incorporating packing/unpacking procedures for loading/unloading purposes in addition to transportation facilitation for all office-related paraphernalia. We use high-quality boxes and packaging materials to ensure optimal protection during transit. Our staff is adept at handling diverse types of equipment including computers, printers as well as furniture items; cognizant that moving day necessitates meticulous planning so our objective is ensuring fluidity throughout the process.
At D&J Mover, we place immense emphasis on customer satisfaction hence why it remains our top priority: offering unrivaled service quality at cost-effective rates. We acknowledge each client's needs differ thus we work closely with you towards creating bespoke-moving plans tailored specifically around these requirements regardless if relocating household or business premises – our goal always being facilitating seamless transitions devoid unnecessary strain.
If searching for reliable movers specialized in commercial relocations- look no further than D& J Movers! Boasting proficiency coupled with unwavering commitment toward satisfying clients' demands ensures successful outcomes every time! Contact us today regarding affordable commercial relocation services available not only locally but also across Maine state-lines too!
Residential moving services from D&J Mover for local and long distance moves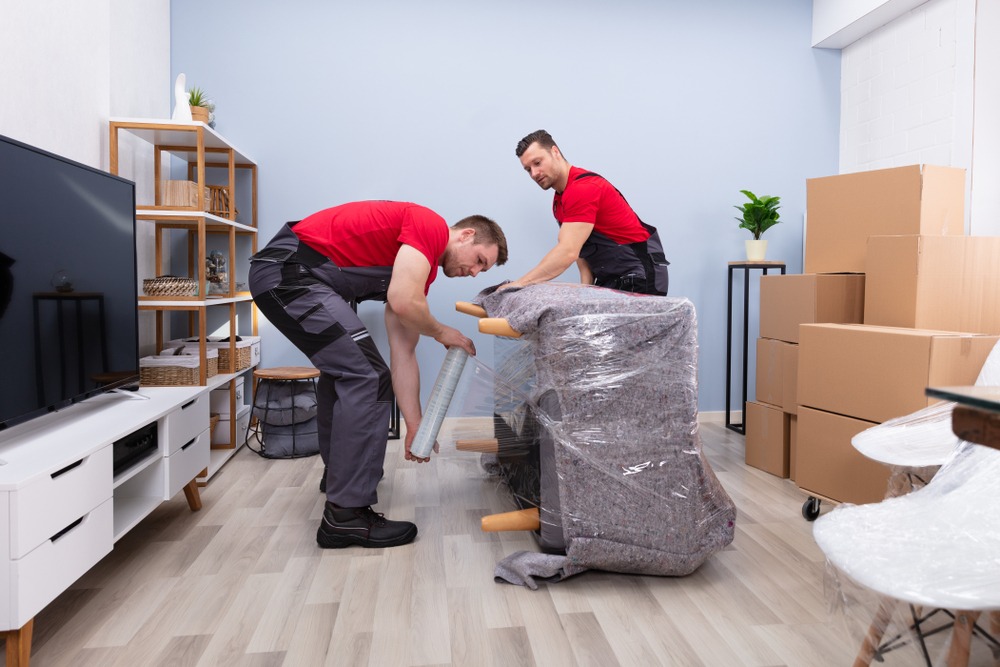 D&J Mover is a familial enterprise that specializes in the provision of residential relocation services. With branches situated across the greater Portland region and nationwide, we are suitably equipped to handle both local and long-distance moves with utmost ease. Our primary emphasis lies in delivering efficient yet affordable moving amenities that alleviate any distress associated with relocating to a new abode.
Our corps of professional movers has undergone rigorous training geared towards facilitating all manners of residential transitions – ranging from diminutive apartments to grandiose mansions. We employ high-caliber boxes as well as packing materials that guarantee optimal protection for your possessions throughout transportation. Furthermore, if you require storage solutions, our firm can furnish secure alternatives for safeguarding your items.
When you engage D&J Movers' assistance free moving, rest assured that we will treat your move with great care and professionalism. Our personnel possesses ample experience coupled with an unwavering commitment toward ensuring unparalleled satisfaction for customers seeking exceptional moving experiences amidst potentially tumultuous times such as these.
We comprehend how daunting it can be during this period; therefore, we strive tirelessly to facilitate seamless operations while mitigating stress levels.
Whether you intend on migrating within or beyond city limits with other moving companies, D&J Mover stands out among other entities specializing in domestic transfers due to our trustworthiness quotient being second-to-none! Kindly reach out today so one may learn more regarding our plethora of offerings alongside receiving a complimentary price estimate tailored specifically according to one's individual requirements!
Professional packing Services and supplies
At D&J Mover, we fully comprehend the arduous and time-consuming nature of packing. As such, we provide top-notch professional packing services and supplies to ensure that your relocation is as seamless and hassle-free as possible. Our team of skilled employees has been extensively trained in handling all your packing requirements- from fragile articles to bulky furniture items. We utilize high-grade boxes and packaging materials to guarantee maximum protection for your valuables while they are being transported.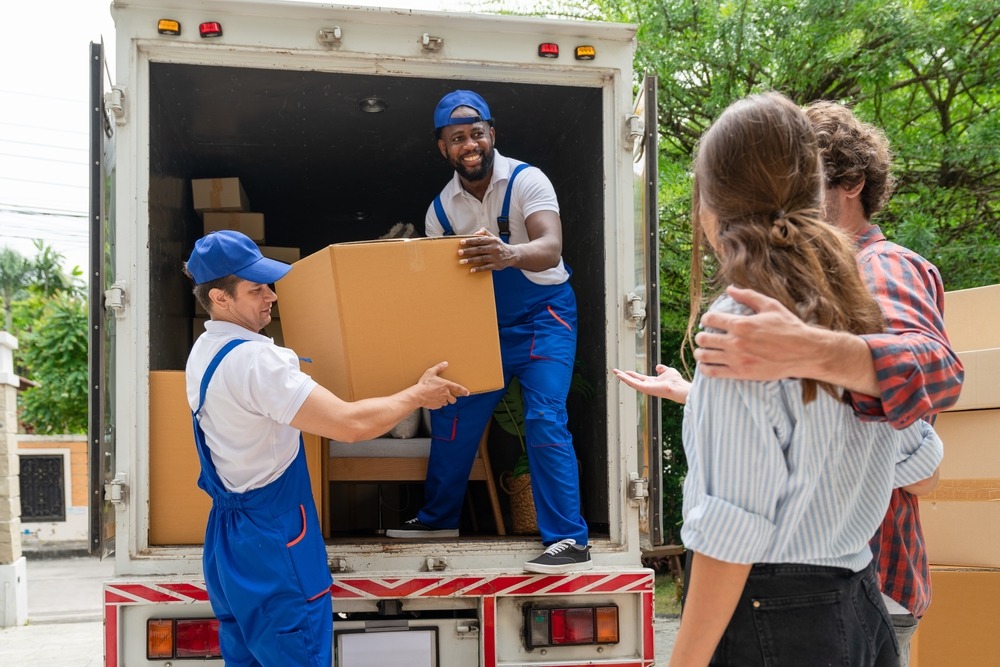 Our unwavering commitment towards providing economical yet exceptional quality packing services has earned us a distinguished reputation in Portland's metropolis area. Being a locally owned enterprise, it gives us immense pride to serve our neighborhood community diligently with utmost customer satisfaction at every step of their moving journey – be it within the city limits or beyond state and country borders.
At D&J Mover, you can entrust us with your residential move without any qualms about the safety of your possessions during transit. Moving into an unfamiliar abode could potentially induce stress; however, our expertise lies in shouldering this burden on behalf of you so that settling down swiftly becomes easier than ever before! Reach out to us today if you wish to know more about availing yourself of our superior caliber packer mover facilities designed explicitly for making transitions utterly stress-free!
D&J Mover - Delivery and Assembly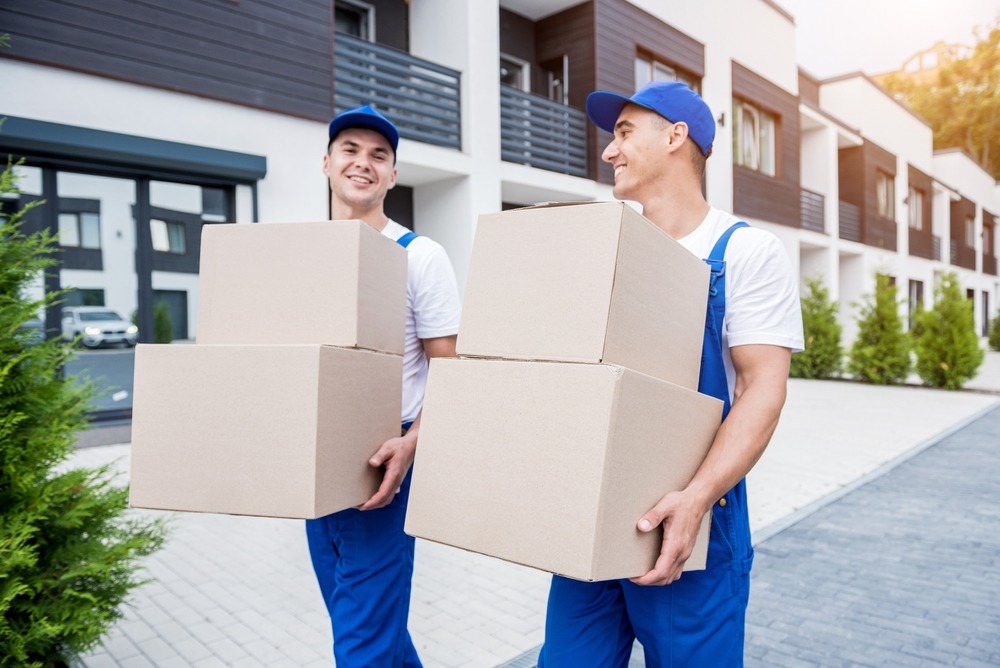 When relocating to a fresh abode, the prospect of putting together and conveying furniture can prove quite formidable. D&J Mover has stepped in precisely for this purpose. Our team comprises adept staff members who are equipped with tackling your delivery and assembly requirements. We empathize that moving is an anxiety-ridden juncture; ergo we strive towards ensuring a seamless process.
At D&J Mover, our services encompass delivering and assembling requisites relating to both residential as well as commercial moves—be it fitting together a new sofa or establishing an entire office space—we possess the know-how necessary to execute these tasks efficiently and effectively. Our team will collaborate alongside you assiduously enough so as to ensure that your pieces of furniture reach their designated location without fail while also being assembled according to your preferences.
By enlisting D&J Mover's solutions for catering toward all your delivery & assembly needs, you stand liberated from fretting over the arduous task of furnishing installation! While our professional crew takes care of everything proficiently & dependably-allowing you more time henceforth-to relish settling into your novel new home, instead! Please do not hesitate any longer-contact us today itself-for further information regarding our ace-class services on offer!
Call or E-mail us directly to speak with moving company expert today!
In the realm of relocation, it is paramount to opt for a fitting moving corporation. The abundance of such entities can lead one to feel daunted when attempting to make an informed decision on specific moving requests. Fortunately, D&J Mover has emerged as a savior in this regard. As authorities on both short and long distance moves within your vicinity, we have garnered considerable acumen which enables us to offer you a move that is effortless and devoid of stress.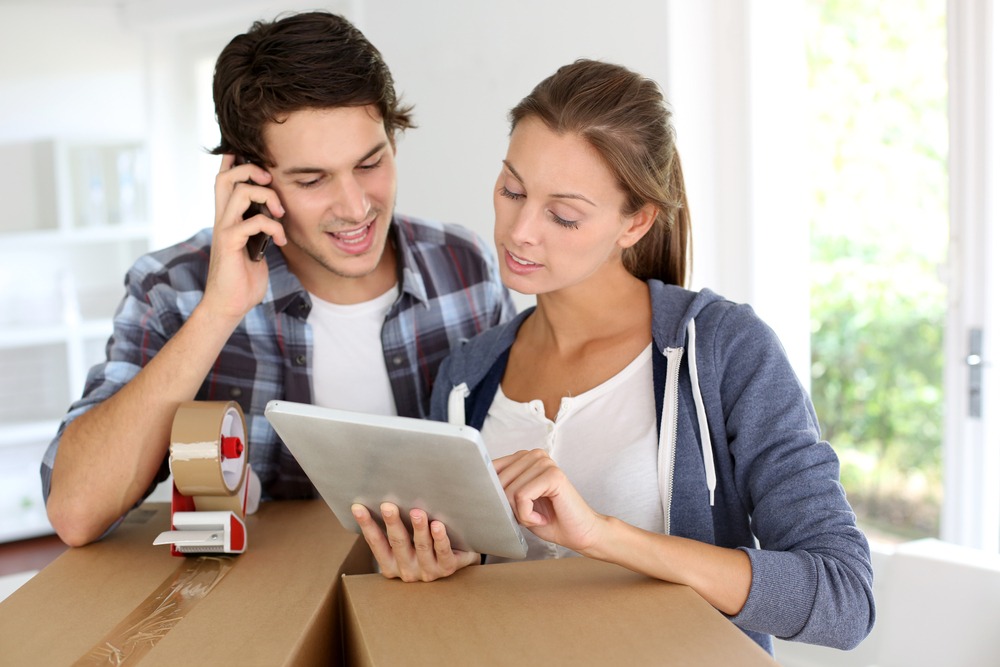 We take pride in being among the most reasonably priced movers operating out of Portland – this sets us apart from our competitors. We are mindful that relocating carries significant financial implications; hence we provide complimentary quotes across all our services so that you may plan accordingly irrespective of whether your move covers local or distant terrain.
When it comes down to selecting amongst local moving companies, D&J Mover stands tall above its rivals by offering clients diverse residential and commercial repositioning amenities custom-tailored according to individual requirements. From packing/unpacking belongings through transport up until arranging furniture at new locations- rest assured knowing professionals will handle everything with utmost care ensuring the safe delivery within agreed timelines.
So why wait? Take action today! Contact us via phone call or email – speak directly with our adept mover who will guide you towards making pertinent decisions regarding your upcoming transferal endeavor!
Top Attractions in Portland Maine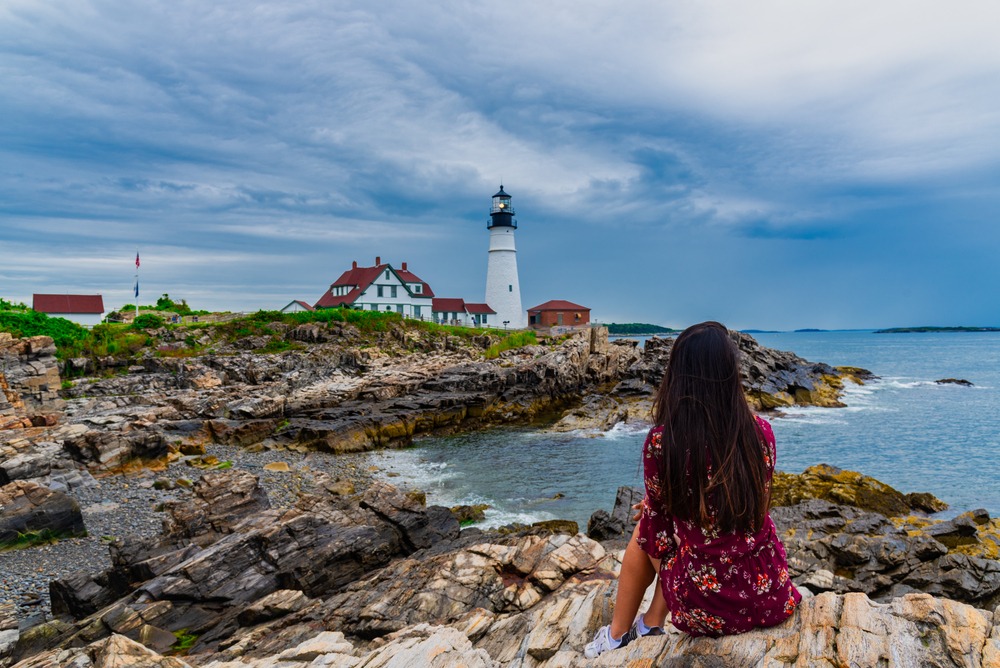 Portland Head Light:
Take a visit to the oldest and most iconic lighthouse in Maine, the Portland Head Light. Located at the southern end of Cape Elizabeth, the view from this historic structure is absolutely breathtaking.The original keeper's house and oil house are still standing today and make for great photo opportunities!
Old Port District:
Explore this vibrant neighborhood filled with galleries, boutiques, bars, cafes, seafood restaurants and more! With a scenic waterfront area boasting sweeping views of Casco Bay, you won't be able to resist taking a stroll along the cobblestone streets of this lively district. Plus there are also unique attractions like The Working Waterfront Museum which showcases life on the docks years ago.
Victoria Mansion:
This sprawling mansion was built in 1860 by businessman Ruggles Sylvester Morse and is considered one of Portland's best examples of High Victorian architecture in America. Featuring lavish rooms with stunning period details such as stained glass windows and detailed woodwork throughout the home, you'll feel like you've stepped through time during your visit here.
Allagash Brewing Company:
If you're looking to sample some local suds during your stay in Portland, then look no further than Allagash Brewing Company's taproom located right downtown! They offer year-round beers as well as seasonal offerings that change each season. Don't forget to take home a growler or two so you can enjoy their craft brews anywhere!
Freeport Outlets:
Helmed by L L Bean, these outlets are a shopper's dream! Boasting over 200 stores from premiere brands such as Reebok, Nike and Coach – you'll be sure to find something special during your visit here. Whether it's looking for clothing or shoes; electronics or furniture – all your shopping needs will be taken care of in this one stop shop just outside Portland city limits.
Weather Conditions and Best time to move in to Portland
Portland, Maine is a delightful place to visit any time of year. In spring and summertime, the city is alive with blooming flowers and outdoor activities. Days are warm and sunny, perfect for kayaking around Casco Bay or relaxing at the beach.
In fall, Portland transforms into a colorful landscape of reds, oranges and yellows. The temperate climate makes for great hikes in nearby state parks where you can experience the brilliance of changing leaves up close.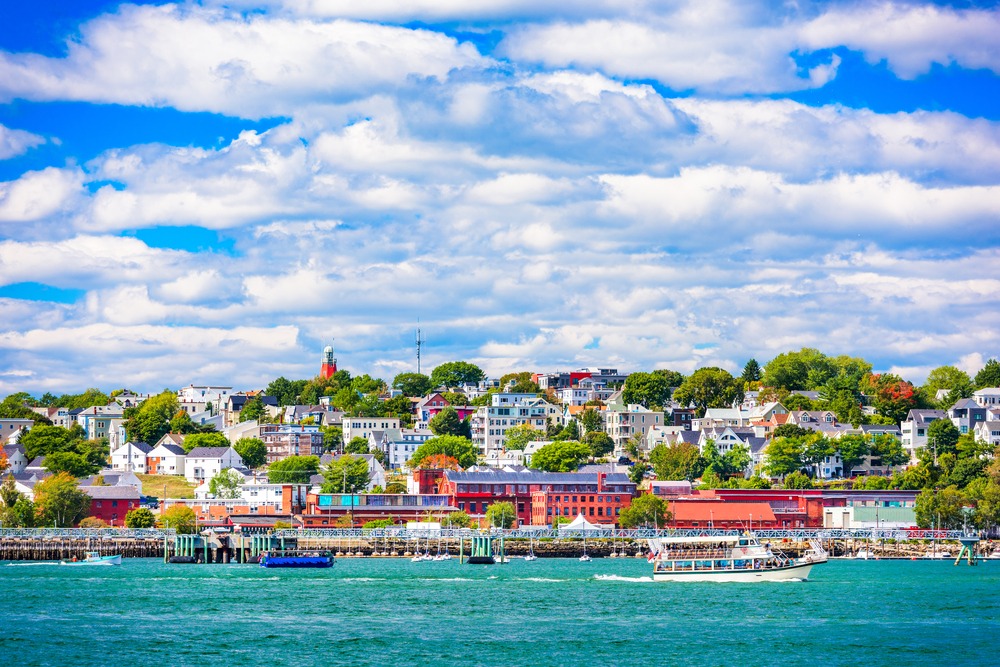 Wintertime in Portland also has its own charm! Although temperatures stay mild during this season, snowfall often happens so don't forget your mittens! If you don't mind a chill in the air then winter is a great time to explore downtown's cozy cafes or go ice skating along Back Cove.
The best time to visit Portland would be from June through August when the days are long and the weather is warm! During these months it's easy to find festivals and events popping up all over town so make sure you plan your trip accordingly to take advantage of everything Portland has to offer!