D&J Movers is the best local and long distance moving service provider in Lewiston Maine. With years of experience in the industry, we understand the care and attention required for each individual move. We go above and beyond to ensure that all of your belongings arrive undamaged and on time. Whether you're relocating across town or across the country – no job is too big or too small for us! Our professional movers take extra precaution when handling your items as safety is our top priority. We take pride in our customer service skills by providing reliable and honest advice to make sure you have a stress-free relocation experience. For any local or long distance move, trust no one but D&J Movers!
Best Moving Companies in Lewiston Maine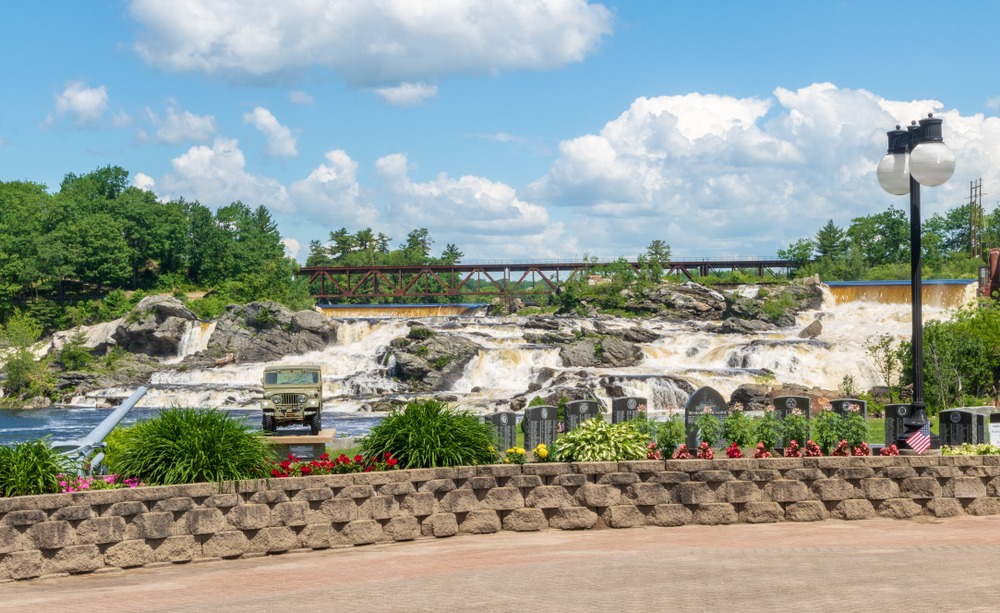 D&J Mover stands as an exceptional choice for those seeking reliable local movers in the Lewiston area. With years of experience within the industry, they have cemented themselves among the most professional and moving companies in lewiston available. Their team comprises experts who are unwaveringly committed to providing their clients with unprecedented service, ensuring that each move is seamless and stress-free.
As one of Lewiston's leading moving companies, D&J Mover offers a broad range of services tailored towards meeting their clients' needs. Regardless of whether you're relocating across town or countrywide, they possess both resources and expertise necessary to get your job done correctly- from packing and loading through transportation all way down to unloading; every single detail will be handled with care by this proficient crew.
In search of expert Lewiston moving companies? Look no further than D&J Mover! With unparalleled dedication to customer satisfaction alongside excellence standards unrivaled within the industry itself – it's clear why they remain such a popular choice amongst locals. Be sure not hesitating contacting them today: learn more about what services are on offer while simultaneously receiving a bespoke quote for your upcoming move! Partnering up with D&J mover translates into knowing you're leaving everything in safe hands come time for relocation day.
Free local and long distance price estimates from D&J Movers
Concerning the matter of relocating, discovering reasonably priced Lewiston movers can prove to be a challenging endeavor. Nevertheless, with D&J Movers, you can have complete confidence in receiving quality moving services and an exceptional return for your investment. As one of the leading local moving companies situated in Lewiston, we provide top-quality relocation services that are customized to satisfy your particular requirements.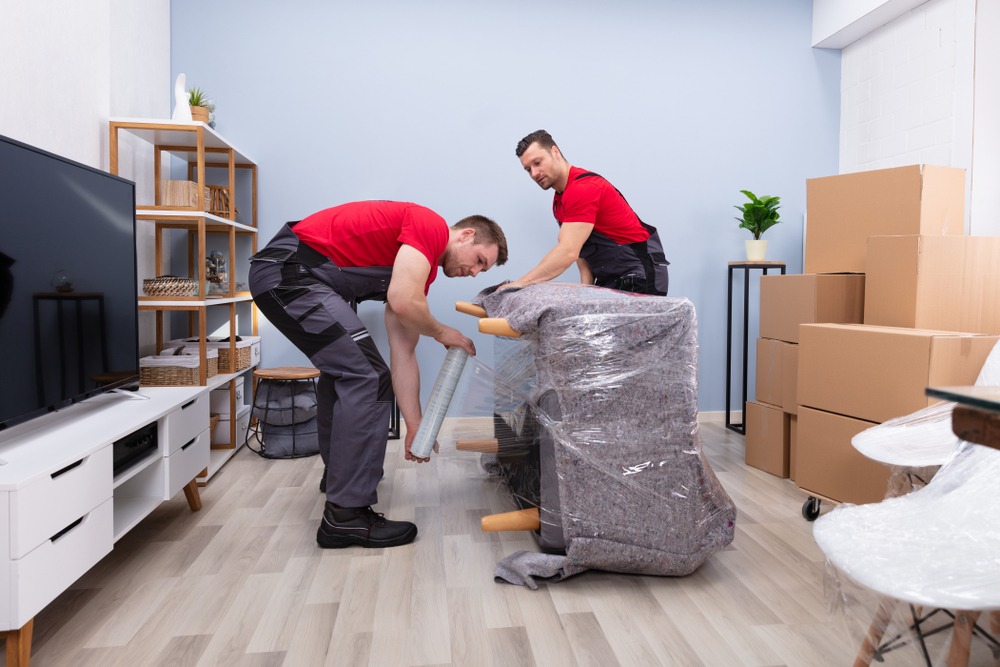 Our unit of proficient movers is committed to guaranteeing that your esteemed and valued possessions are treated attentively and transferred securely to their new abode. We comprehend how overwhelming moving can be; henceforth our objective is centered on facilitating this process as much as feasible without inducing any stress or anxiety. Our free estimates serve as a useful mechanism allowing for precise calculations concerning the cost implications associated with transportation arrangements.
At D&J Movers, we take immense pride in being recognized among the most outstanding movers located within Lewiston's vicinity. The extensive variety of services offered encompasses full-service local movement amenities alongside hassle-free long-distance transport solutions complemented by commercial and residential moving options tailored according to client preferences. Irrespective of what type of transfer necessities may arise during this transition phase – rest assured that we possess both proficiency and experience essential for executing duties effectively whilst maintaining optimal standards throughout all phases involved accordingly.
Don't hesitate- contact us immediately! Speak directly with a branch manager who will guide you through every step required before initiating motion towards achieving ultimate success regarding relocation endeavors at large!
Commercial & residential moving services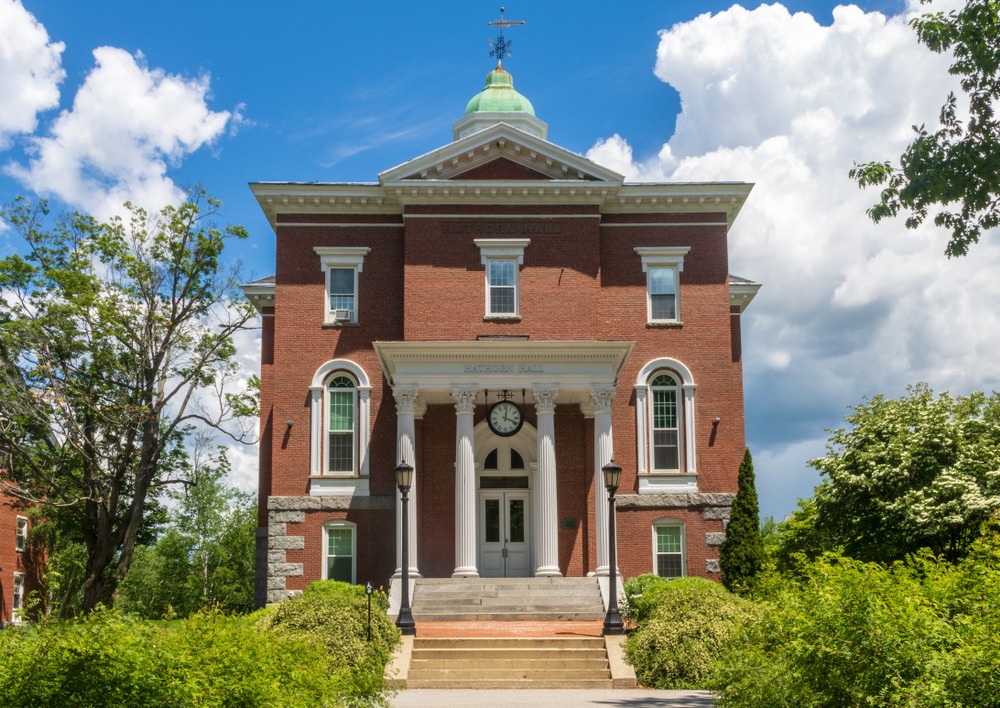 Relocating can be an intimidating task, but with the right a moving company and enterprise at your disposal, it may prove to be a simple endeavor. D&J Mover is deemed one of the most exceptional moving companies in Lewiston that offers diverse services aimed at relieving you of any potential stress associated with relocation. Our highly skilled team of professional movers endeavors to ensure utmost care and protection for all your valuables during transit and prompt delivery thereof.
At D&J Mover, we comprehend that each move presents its unique challenges; thus, we provide free estimates as part of our scheme to help you plan accordingly for your impending relocation. Collaboratively working alongside you, our esteemed clients – availing ourselves on request – we assess which service packages would suitably cater to all aspects pertinent therein before furnishing a comprehensive quote outlining their respective costs. We offer an array of services ranging from packing/unpacking items onto/off trucks or storage containers as well as warehousing solutions geared towards ensuring hassle-free removals on d-day.
Our scope extends beyond just residential moves since commercial ventures are not neglected either- catering adequately by delivering top-notch business-moving alternatives tailored specifically based upon individual needs differentiating corporations/organizations alike so that minimal downtime ensues consequent upon relocating operations.
In summary: Although relocations often trigger chaotic experiences attributable chiefly due to their massive demands regarding time and energy consumption coupled with unpredictable outcomes primarily betokened by misplaced or damaged assets otherwise unforeseen impediments such as weather-related issues; however, engaging us here at D&J Movers guarantees impeccable satisfaction thereby alleviating anxiety levels concomitant thereto! Contact us today via phone/email/social media platforms et al., schedule a complimentary estimate session promptly henceforth allowing us ample opportunity for rendering unmatched assistance throughout every step culminating ultimately in successful transitions devoid hitches whatsoever!
Full Service Local moving services
The process of relocating can be a source of great stress for many individuals, yet it need not remain so with the aid quality moving services of proficient movers. D&J Mover furnishes comprehensive local moving services in Lewiston, Maine to cater to all your relocation requirements. Our team best movers comprises trained professionals who are committed to facilitating an efficient and hassle-free moving day.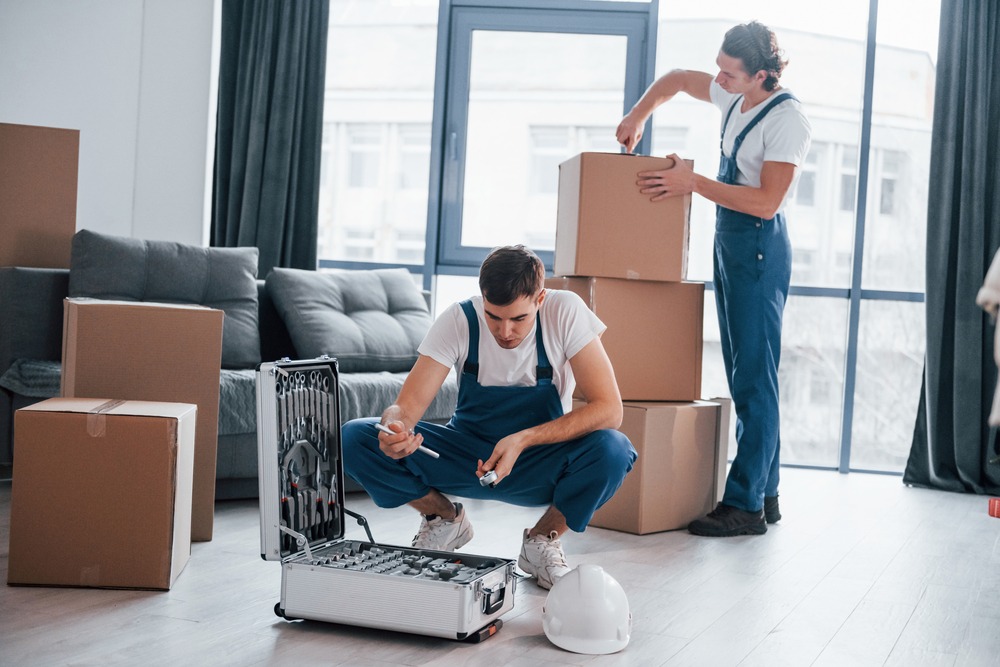 Our diverse range of services encompasses packing, loading, unloading and unpacking furniture as well as personal effects. Additionally, we provide storage facilities for clients necessitating extra space during their move. Regardless of whether your job is large or small scale; our experts possess the requisite training and experience needed to handle the job in every aspect competently while rendering exceptional customer service at all times.
We recognize that transitioning from one location to another can prove an arduous undertaking both commercially and domestically. Therefore we offer a plethora of ancillary provisions aimed at streamlining this course for you seamlessly.
With D&J Movers by your side every step along the way -from planning through execution- rest assured that everything will be taken care off while enabling you focus on settling into your new home or business premises without undue duress.
stress free Long Distance moving services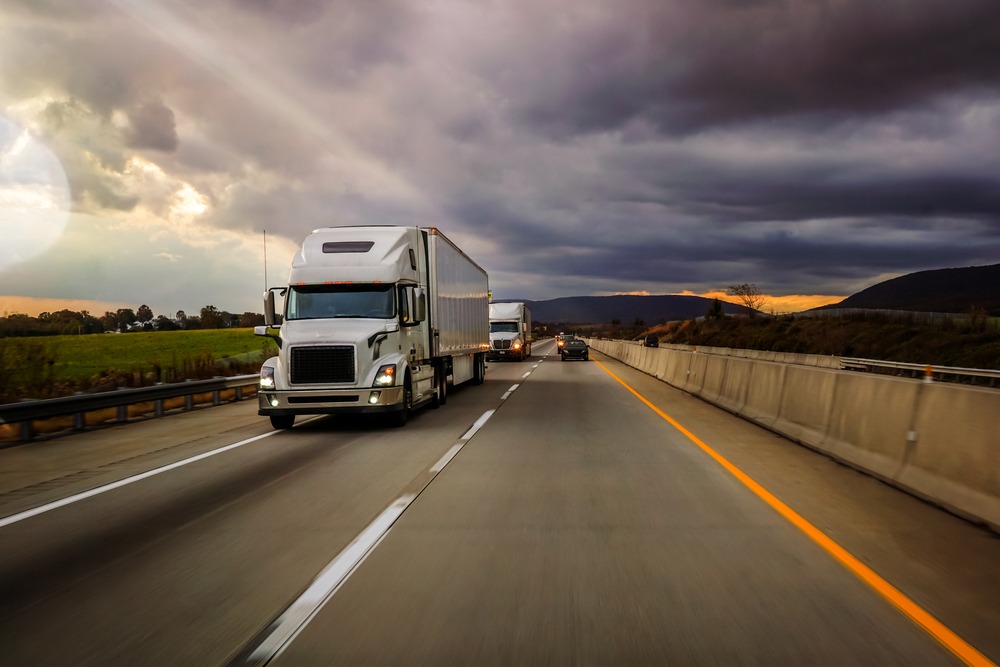 Relocating one's domicile or business to a new location can be an arduous and anxiety-inducing undertaking for the vast majority of individuals. However, with D&J Mover as your professional ally, you may rest assured that your moving day will transpire without incident. Our long distance removal and services offered are tailored to ensure optimal ease during this transitionary period. We comprehend that relocating is a daunting prospect; thusly we provide comprehensive provisions devised to aid you throughout the entire process.
At D&J Mover, our storage options cater to clients necessitating temporary housing arrangements for their furnishings or office equipment prior to transferring them into their newly acquired abode or workspace. Our secure facilities boast climate control features which guarantee maximum safety and protection for your valued possessions at all times. Moreover, we also offer packing/unpacking services in order to minimize any undue stress on what already promises itself as being quite a taxing day indeed! Our skilled professionals methodically pack away all items earmarked for transferal while ensuring they arrive unhindered by mishap at their intended destination.
We acknowledge every relocation presents its own unique set of challenges; therefore our bespoke moving solutions have been formulated specifically so as not only meet but exceed these needs fully aligned with client budgetary constraints and timelines alike. As part of our complimentary initial consultation service offering free estimates towards planning future relocations within Maine – contact us today whereupon one of our branch managers shall furnish further details regarding how best we may assist you most efficiently!
Call or E-mail us directly to speak with Lewiston Movers!
In terms of relocating your place of business or residence, it is paramount to have a reliable moving company at your disposal. D&J Mover stands as one of the most exceptional professional moving companies in Lewiston, Maine and we are readily available to assist you with regards to your move. Our team comprises professionals who remain steadfastly dedicated towards ensuring that your relocation process remains free from any stress-inducing factors. We fully comprehend that relocating can pose an intimidating task but rest assured that our assistance guarantees safekeeping for both furniture and belongings.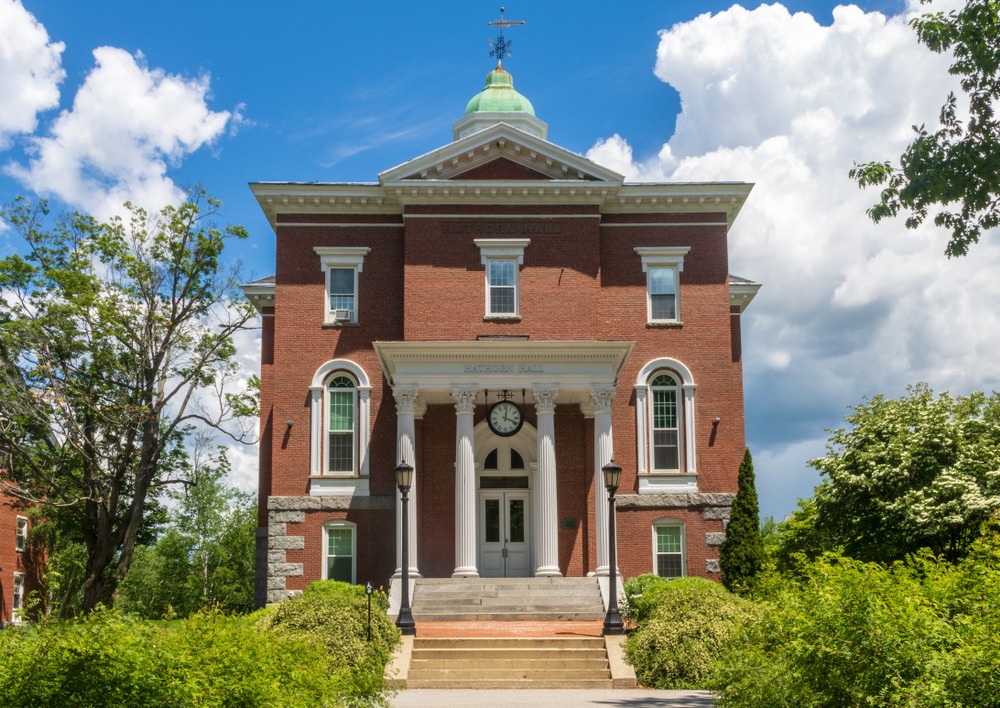 Most people tend to underestimate the amount of effort required for a successful move. It isn't solely about packing up personal effects and then transporting them to their new abode or office space; there exist numerous other logistical considerations such as timing, cost etcetera which must be taken into account beforehand. Consequently, we offer our esteemed customers complimentary estimates for local and long-distance moves alike so as to ensure absolute clarity regarding associated costs before making any commitments.
Here at D&J Movers, we provide a comprehensive suite of commercial/residential services pertaining toward transitioning between locations successfully without hitches whatsoever – regardless if its offices or homes being relocated – thanks largely due in part by virtue of having acquired extensive experience over time coupled with unrivaled expertise when it comes down planning/executing customized strategies tailored specifically toward meeting unique client requirements sans fail! Thus should you find yourself contemplating migrating either within/outside Lewiston city limits do not hesitate getting in contact with us today!
How much would it cost to complete a move in Lewiston for a one, two or three plus bedroom house?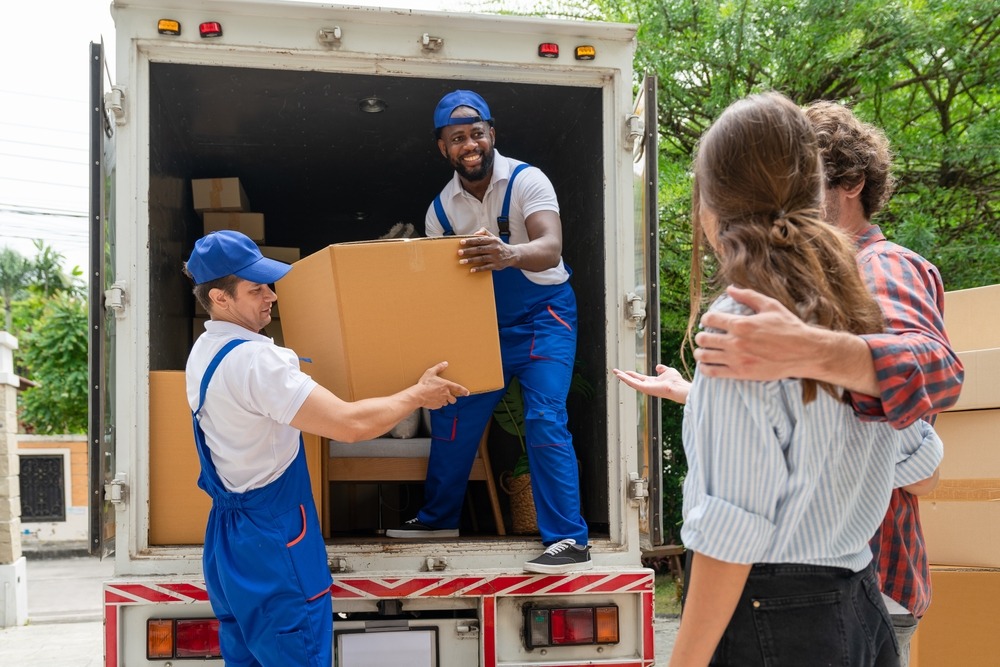 The process of moving to a novel abode can be an arduous ordeal, particularly when one is relocating to a fresh metropolis. However, enlisting the services of a professional moving establishment such as D&J Mover could alleviate some of this burden and facilitate a seamless transition. The cost for transferring possessions from one's dwelling in Lewiston – whether it be for domiciles with single or multiple bedrooms – may fluctuate depending on various determinants; namely: the distance between locations, size of homesteads and requisite amenities.
D&J Mover proffers free estimates locally or across extensive distances which enables clients to gauge their expenses effectively prior to booking our team. Our knowledgeable cadre are adept at handling both commercial and residential moves that encompass comprehensive local transfers alongside hassle-free long-distance relocations. We comprehend that each move has its own specificities hence we offer personalized facilities tailored according to individual requisites.
In case you're planning relocation activities pertaining specifically towards your business endeavors within Lewiston, then D&J movers have got you covered through office-moving provisions as well! Our accomplished professionals will aid by packing up all essential equipment along with furniture before transporting them safely over favorable routes toward designated destinations while prioritizing minimal downtime during movement periods so businesses can rapidly resume operations anew once settled into new quarters sans undue delays whatsoever! Contact us today via telephone consultations with branch managers who'll furnish detailed quotations about costs involved based upon client needs assessment promptly without any delay!
Is it cheaper to hire local movers in Lewiston?
In the context of relocation, a quandary that plagues many individuals is whether it is more financially viable to enlist the services of a moving company in Lewiston or execute the task independently. While both options present their advantages and disadvantages, several factors should be taken into account when assessing cost implications.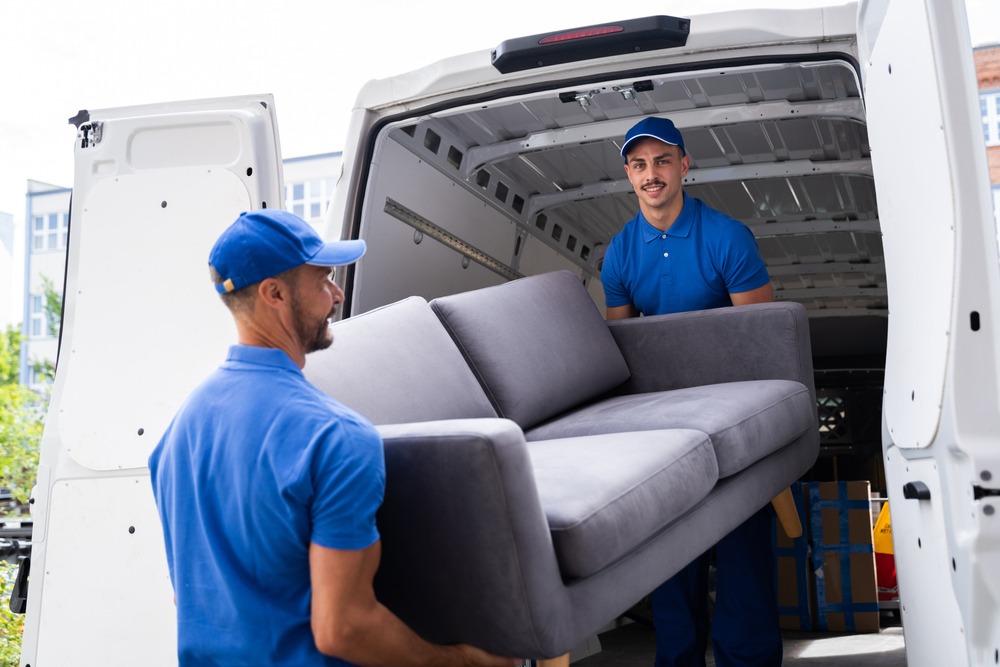 Primarily, procuring an estimate from a professional moving entity prior to making any decisions holds significant weightage. This will offer insight into anticipated expenditure for availing their expertise and facilitate comparisons with self-execution costs. It must be noted that expenses incurred on hiring professional movers are contingent upon various aspects such as magnitude of transportation involved, distance covered during transit and specific amenities necessitated by clients.
In addition to this fundamental consideration lies another critical aspect – living expenditures within Lewiston city limits. Known for its reasonably-priced lifestyle standards vis-à-vis other urban areas, it may prove beneficial in lowering charges associated with recruiting mover services since overheads may not soar exorbitantly high in comparison elsewhere. Moreover, there exists an array of resources catering specifically towards assisting residents' migration endeavors including local firms specializing in transport logistics along with vehicle rental facilities.
Ultimately however whether engaging professionals proves economical hinges largely on individual circumstances which can only be discerned after obtaining estimates coupled with cognizance about prevailing living conditions within Lewiston metropolis; thereby enabling informed decision-making conducive towards optimizing savings whilst reducing stress levels throughout shifting procedures.
List of Things to Do In Lewiston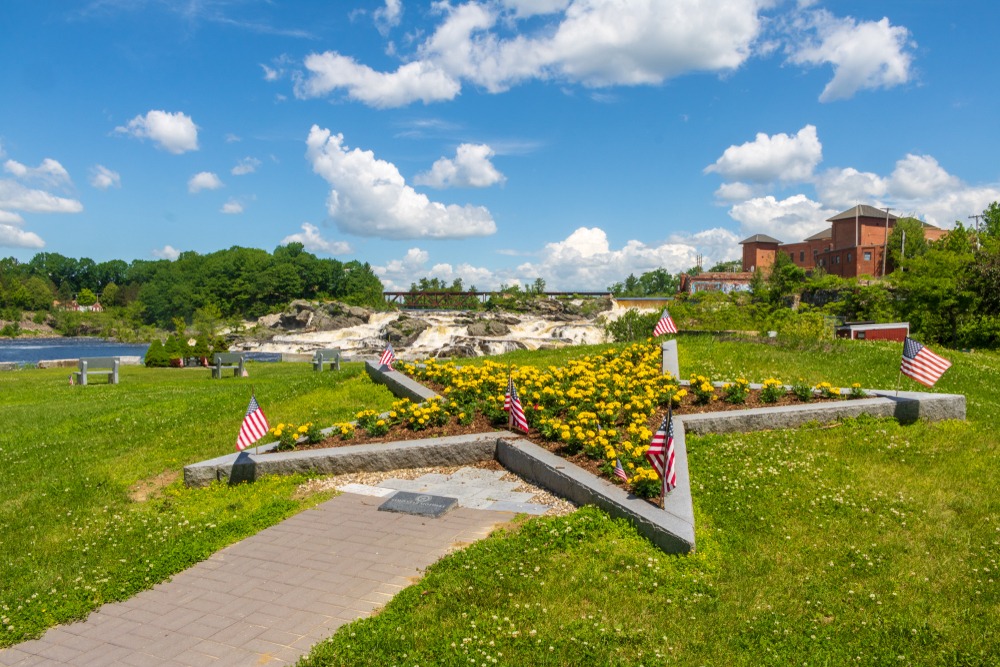 Lewiston, Maine is a beguiling metropolis that proffers an abundance of activities to occupy one's leisure time. Whether you are a resident or merely visiting this locale, there exists something for every predilection. Commence your day with a trip to the Bates College Museum of Art – an institution showcasing contemporary art and rotating exhibitions of fine art. Subsequently, relish in taking a promenade through the Thorncrag Bird Sanctuary – an exquisite nature reserve offering hiking trails and birdwatching prospects.
For those who aspire to relocate to Lewiston, it behooves them to seek out reputable local movers capable of facilitating their transition seamlessly. One need not look any further for best movers than professional local moving companies situated within Lewiston itself; these entities offer comprehensive services designed specifically for making moves stress-free experiences: from packing and loading all the way up until transportation and unloading phases have concluded satisfactorily.
Once comfortably settled into your new abode in Lewiston, endeavor earnestly toward immersing yourself fully amid its many attractions worth exploring at length! Perhaps consider touring the town of historic Bates Mill Complex which has undergone extensive renovations transforming it into shops brimming with delicacies as well as fine art galleries displaying masterpieces sure to captivate artistic sensibilities everywhere! Or maybe take pleasure traversing along Androscoggin Riverwalk where scenic pathways winding amidst breathtaking landscapes provide stunning city views replete with unparalleled vistas certain never-to-be-forgotten moments!
Indeed then…Lewiston awaits – beckoning ever so warmly patrons seeking enchantment at every turn!