Welcome to D & J Movers, your go-to moving company in Augusta, Maine. If you are planning a move in or around Augusta, we are here to make the process as smooth and stress-free as possible. As one of the top-rated movers in Augusta, Maine, we understand that moving can be overwhelming, and that's why we offer comprehensive moving services tailored to your specific needs. Whether you're moving across the state or just a few miles away, our team of experienced movers is ready to help.
Moving Companies Augusta Maine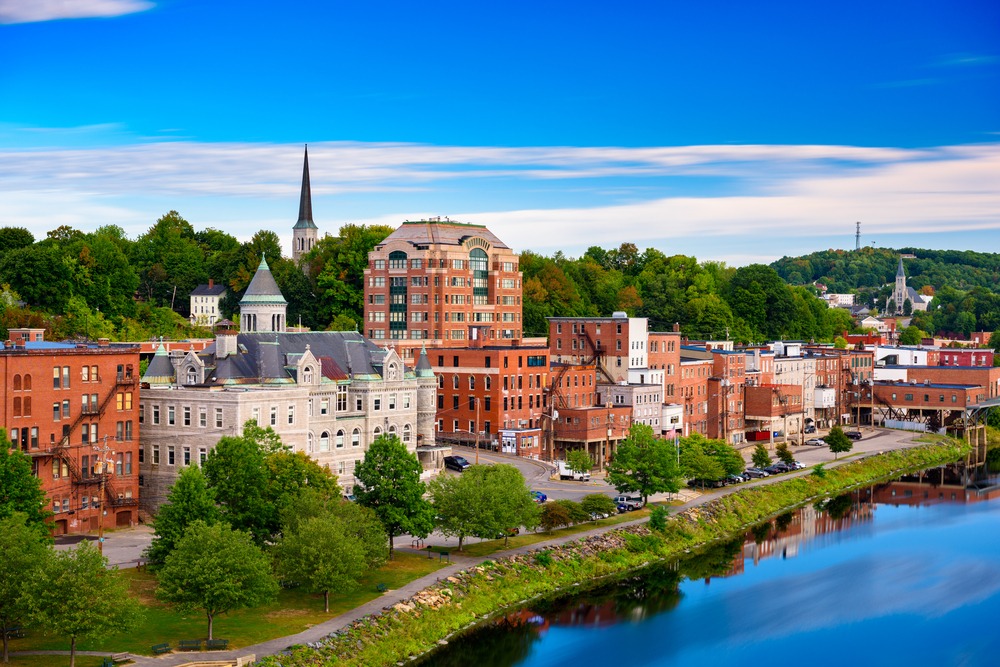 For those who seek dependable moving services to or from Augusta Maine, the preeminent choice is none other than D & J Movers. Endowed with their proficiency and familiarity, they alleviate the taxing task of relocation. Irrespective of whether it's a local or long-distance move, these reputable movers are fully equipped to cater to your needs. Their eminence positions them among the finest local moving companies in Augusta Maine.


Moving can be an overwhelming ordeal; however, professional assistance assures that it becomes less laborious. The indigenous relocation experts possess all indispensable equipment for seamless execution of tasks throughout your journey. Furthermore, regardless of distance covered during transit trust that they will execute a remarkable job.
Augusta movers proffer cost-effective packages tailored for each client based on specific requirements while guaranteeing high-grade packing services to ensure safety and security for possessions whilst en route. Storage units which are secure offer added comfort proceeding transition processes alongside reliable methods ensuring care as well as professionalism towards clients' personal effects during transportation procedures.
Reach out now for a free quote concerning our service offerings!
Reliable Moving Service to or from Augusta Maine
In the matter of relocation, it is paramount to select an apt moving and storage company first. Augusta, Maine boasts several options for moving companies; however, not all proffer identical quality service. The services rendered by professional movers can significantly influence a seamless and secure transition to your new abode. Ergo, it's imperative to opt for a full-service mover that provides an array of facilities such as long-distance moves, storage units along with packing services.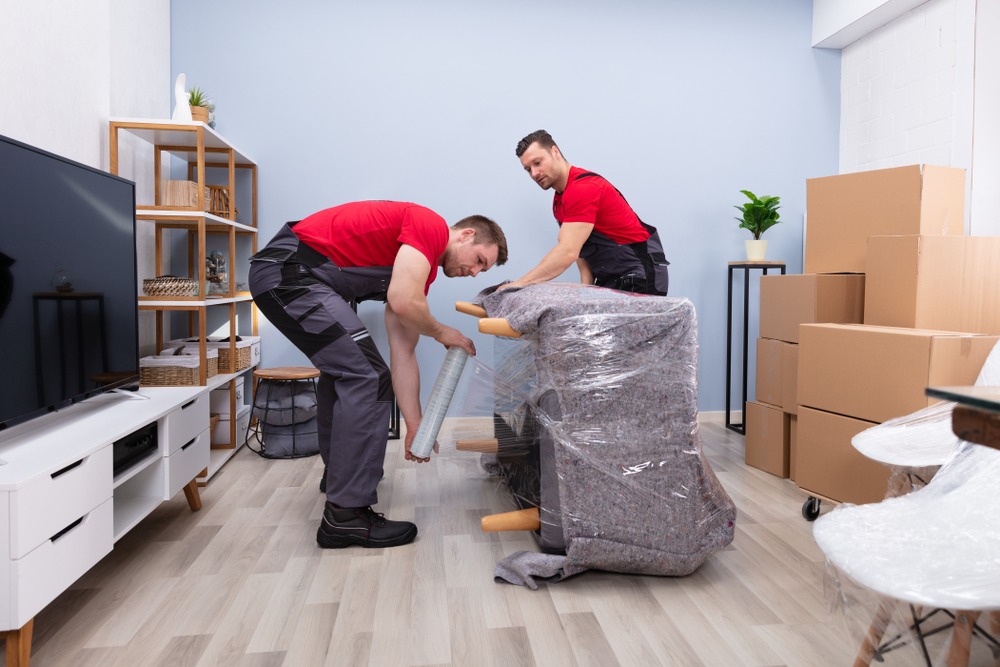 The utility of engaging expert movers stems from their proficiency in managing every aspect associated with relocating – right from packing your possessions meticulously to loading and unloading them onto the designated vehicle adroitly on your behalf. This inadvertently saves you time whilst diminishing the burden involved in shifting homes. Furthermore, skilled movers are equipped with adequate supplies and tools vital for transporting bulky items like appliances or furniture effortlessly.

If during this process storing belongings temporarily appears necessary then selecting trustworthy storage companies becomes crucial too.The majority of Augusta's moving entities offer self-storage solutions; nonetheless,the standard varies amongst them.Consider choosing a reputable firm providing monitored 24/7 climate-controlled safekeeping compartments that guarantee protection against pilferage.This feature will assuredly ease anxiety concerning safeguarding cherished belongings while being stored away.

To recapitulate,it is pivotal when considering relocations,to employ dependable moving firms offering multiple amenities ranging from long-range movements,stow-away spaces,and wrapping provisions.Professional haulers' expertise plays a significant role in ensuring comfortability throughout transitioning into novel living quarters.Optingfor adept professionals translates into minimized stress levels whilst maximizing expediency.Thus,before making any final decisions regarding transfers within or outside Augusta,a reliable entity must be deemed indispensable
Long Distance Moving Services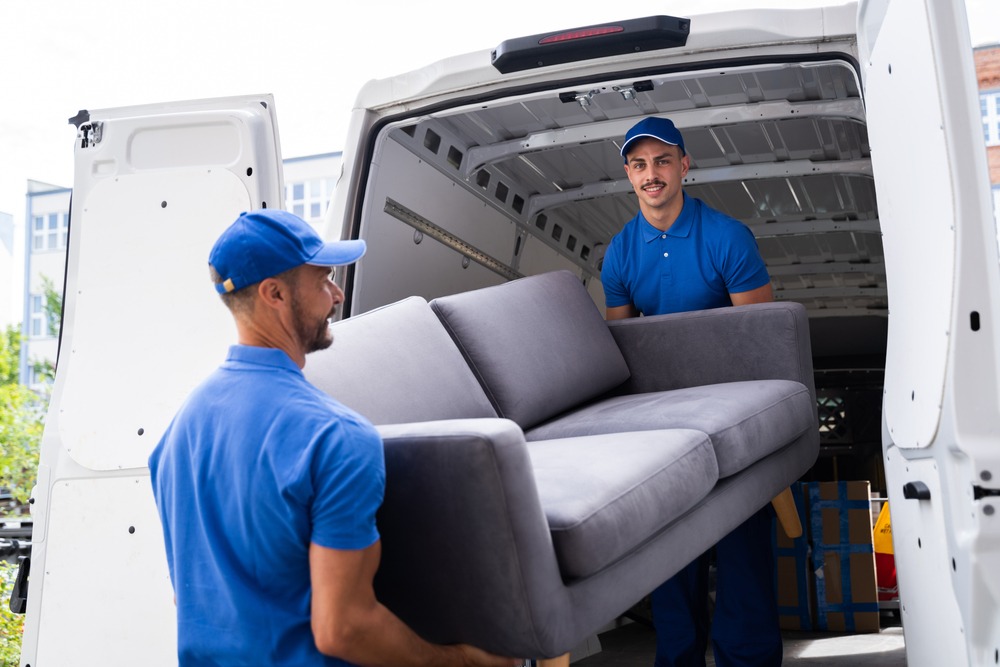 Long distance moves facilitated by Augusta-based moving companies can prove to be a daunting experience for both families and individuals. However, the employment of movers could assuage some of this stress while ensuring seamless relocation to one's new abode. Reputable Augusta-based movers boast impressive training and experience in handling long distance moves with utmost quality service.
A full-service mover offers storage services as an added benefit which includes secure facilities for temporary item housing during the move process, thus guaranteeing a hassle-free transition period. In addition, packing services are also available so that items are appropriately packed using high-quality materials relieving clients who lack resources or time from such concerns.
The expense required for long-distance movements is subject to variation depending on factors such as destination mileage and quantity of goods being moved; nonetheless, affordable packages based on client needs are offered by these same esteemed firms operating within Maine's capital. The national average move cost nationally stands at $4k but employing superior Augusta professional movers guarantees reasonable pricing coupled with reliable and efficient services hence making it advisable to contact them today for a free quote preceding an untroubled moving exercise.
When it comes to relocating, the caliber of service provided is of utmost importance to residents. Hence, selecting a reputable moving company that has undergone rigorous training and possesses an established track record of success should be prioritized. The movers in Maine are no exception to this rule, with Augusta serving as home to some of the most exceptional professionals within the industry.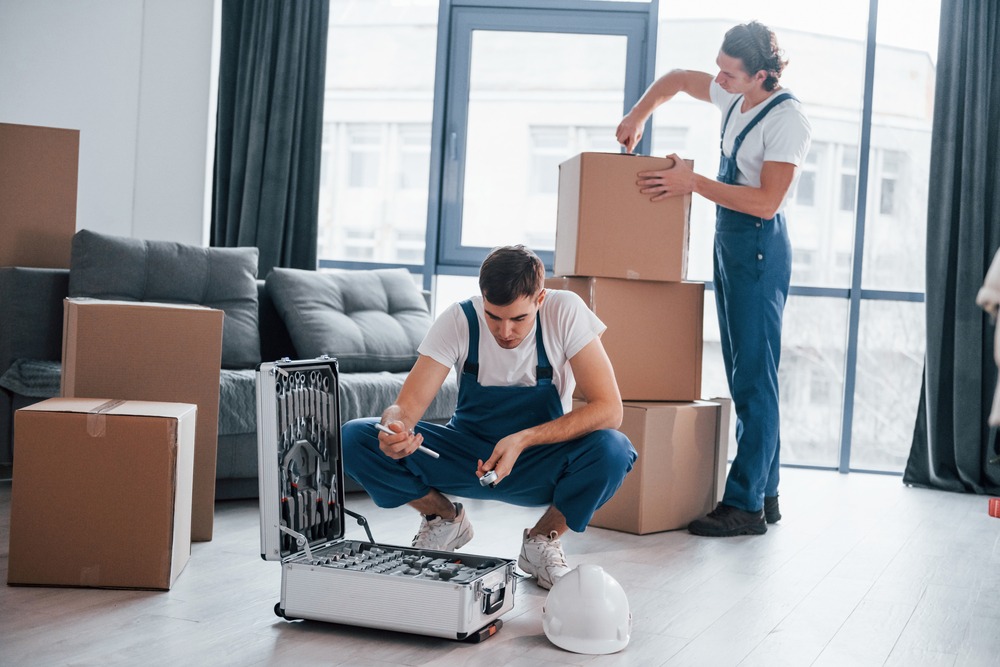 A local move devoid of stress can indeed become a reality when availing oneself to full-service movers. These top-tier experts offer everything from packing supplies right through secure transitions – guaranteeing optimal business results for their clients. Furthermore, free quotes enable potential customers to make comparisons between various companies' services and prices so that they may select accordingly.
For those contemplating interstate or commercial moves, opting for experienced and dependable moving firms is critical. Leveraging state-of-the-art storage facilities ensures smoothness throughout the transition while also safeguarding property at all times. Thankfully enough; these elite providers often feature rates below national averages while not compromising on quality levels – thus providing great value-for-money propositions instead! Whether you're looking for full service moves or for short-distance or cross-country relocations- choose only premium-quality moving enterprises if your aim entails successful outcomes without undue pressure!
Augusta, Maine is an animated city that harbors a burgeoning populace. With the influx of people into this region, there has been a corresponding rise in demand for reliable moving services. Amongst the finest movers in Augusta are those who possess insurance coverage and offer unparalleled assistance to customers who require relocation from one abode or office space to another.
In matters relating to relocation, safety and efficiency hold utmost importance. Insured Augusta movers have taken cognizance of this fact and devised a dependable modus operandi that guarantees seamless movement while prioritizing safety measures. They employ top-of-the-line packing materials which safeguard furniture as well as other items during transit; additionally, they proffer safe storage units for patrons seeking temporary shelter for their possessions during their move.
Whether you intend on relocating locally or across state borders, Insured Augusta movers serve all your needs with affordable packages personalized according to your requirements coupled with free estimates so you can gauge what lies ahead cost-wise. As full-service operators in this field, they manage every facet ranging from packaging through unpacking ensuring minimal anxiety levels throughout the entire process. Reach out now to avail yourself of the superlative service offered by Insured Augusta Movers – granting yourself only the very best move experience possible!
High Quality Packing Services
The task of packing during a move can be an arduous and overwhelming undertaking. It behooves one to select a trustworthy moving company that proffers top-notch packing services. Our proficient team of packers is equipped with the requisite know-how to manage all manner of items, from delicate glassware to unwieldy furniture. We employ premier-quality packaging materials as means to guarantee the safety and security of your possessions whilst in transit.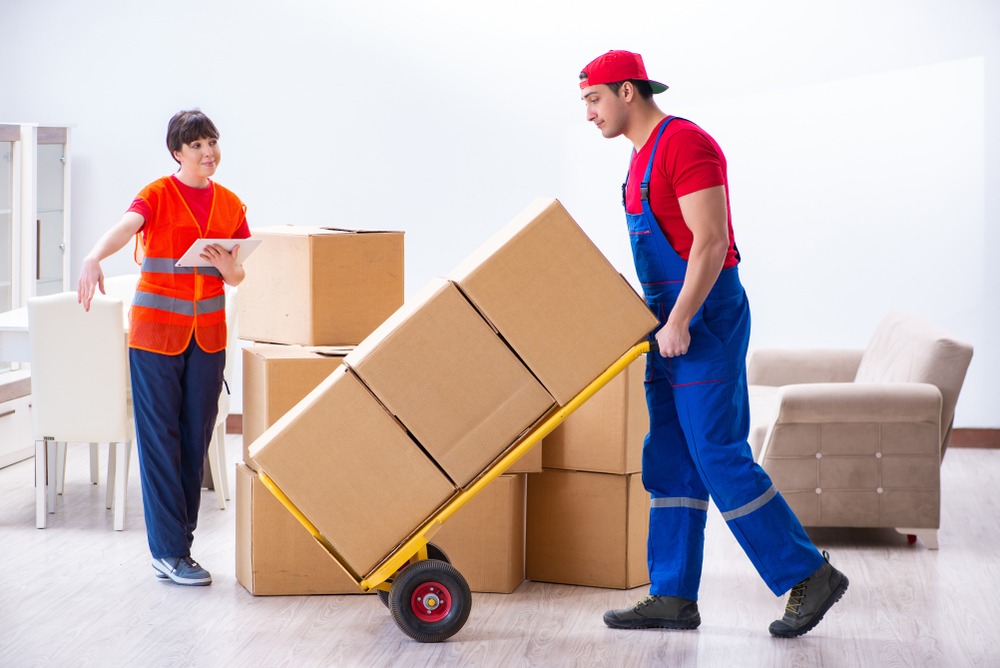 As seasoned interstate movers, we comprehend the significance attached to seamless and secure transitions. Ergo, our purview encompasses both residential and commercial moves by way of providing expert-level packing solutions tailored specifically according to client requisites as well as budgetary constraints. Additionally, for those requiring supplemental storage space during relocation processes – we furnish foolproof storage units.
Our establishment takes immense pride in being esteemed amongst Augusta's foremost movers; this due not only on account of our competitive pricing models but more so owing to our customized service packages which prioritize customer satisfaction above all else thereby enabling stress-free experiences throughout each step along with every facet involved in relocating procedures- rest assured you are entrusting your next move into capable hands when electing us as your go-to mover!
Secure Storage Units for Smooth and Safe Transition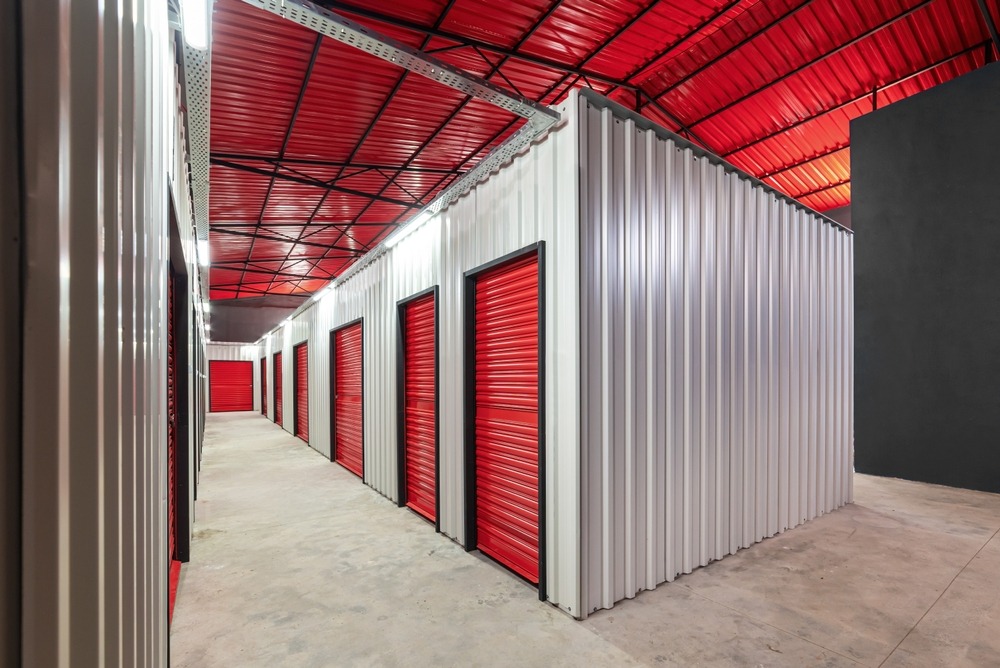 In the realm of relocation, customers are gravely concerned with safeguarding their possessions during the transitional phase. In this regard, secure storage units prove to be a veritable boon. Moving enterprises in Augusta, Maine proffer dependable storage amenities that guarantee an unproblematic and secure transition for clients.
Whether one is transitioning to a new home, novel abode or commercial space or requires temporary furniture storing options, local movers in Augusta leave no stone unturned in ensuring complete customer satisfaction. They present effective and cost-efficient storing solutions tailored to suit individual needs while exhibiting diligence and proficiency when it comes to packing and preserving goods.
At the crux of every reputable of moving storage service lies the commitment towards assuaging client anxieties by providing optimal outcomes. Movers stationed within Augusta acknowledge both pecuniary expenses as well as mental duress associated with relocation which prompts them towards offering unparalleled convenience at nominal expense. Through deployment of sound security protocols within their storage facilities customers can repose faith that delivery will be executed seamlessly without any compromise on quality assurance vis-a-vis good condition upon arrival at destination site.
Affordable Moving Packages Based on Your Need
In regards to relocation, economical feasibility is a paramount concern among the majority of individuals. This is precisely why our team of adept movers situated in Maine extends budget-friendly moving and storage packages that cater to your particular requisites. Whether you are transitioning into a new abode, relocating for professional purposes or require storage solutions, we possess alternatives that align with your fiscal constraints.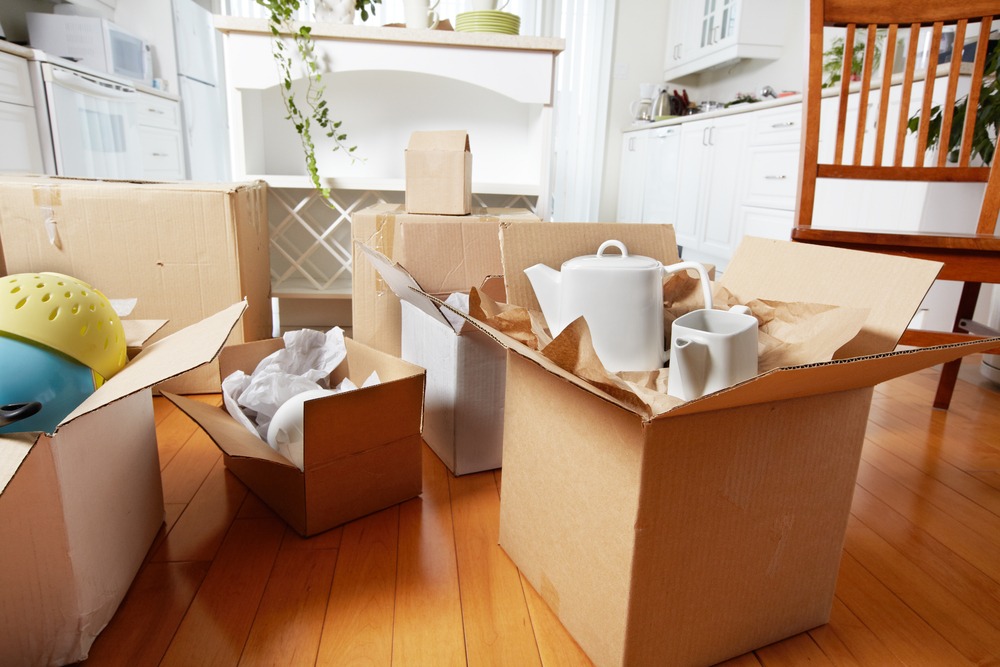 Our experienced and proficient movers ensure prompt and conscientious completion of both residential and office moves. We comprehend how daunting the process can be; ergo we offer packing services which alleviate undue stress off you by having our best movers and our crew meticulously pack up all furniture items and personal effects ensuring their safety during transportation towards your forthcoming residence or rented unit.
We firmly stand behind the belief that costs should not impede an idyllic move without any complications nor strain on one's mental faculties. Thusly, we proffer affordable bundles specifically tailored around individual requirements while maintaining full insurance coverage so as to guarantee utmost protection over possessions entrusted unto us by clients who place their faith in our commitment towards providing reliable service standards.
Do reach out today for a complimentary quote from us- allowing yourself the opportunity at securing an effortless transition into this next chapter within life!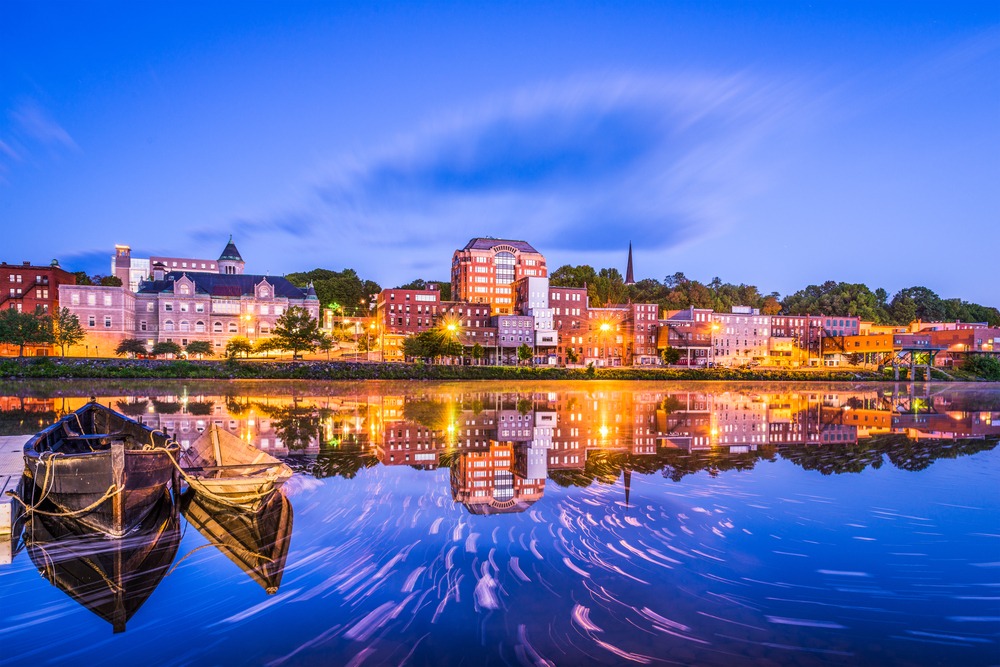 When it comes to relocation, the acquisition of the proper training of a trustworthy mover is imperative. At our establishment, we comprehend the significance of an effortless and effective move. Our team of experts are committed to offering economical yet superior moving services to our esteemed clients. We take great pride in our proficiency in managing any residential transfer, notwithstanding its size or distance.
Our proficient movers have undergone rigorous training to handle all aspects involved in moving industry transferring belongings from packing up till transportation. Recognizing that repositioning can incur significant costs; we provide reasonable packages based on each client's particular needs for ease of affordability. It is our goal to furnish you with a hassle-free journey while keeping your expenses within reason.
Furthermore, aside from providing packaging solutions and transportations services as part of what we offer; secure storage units are also available for safekeeping purposes during transitions periods: Our knowledgeable staff will collaborate with you towards determining ideal storage options tailored specifically toward safeguarding your valuables optimally – ensuring they remain unscathed throughout the entire process.
At our company, we believe that reliability underpins every successful relocating venture- thus allowing us do away with stress amidst upcoming moves through provision top-notch affordable moving services today amenities guaranteed at meeting your expectations holistically!
The process of relocating can be a source of great anxiety for many individuals; however, this need not necessarily be the case. By seeking the assistance of Augusta movers, an individual can ensure that their transition is seamless and devoid of any undue pressure. Regardless of whether one is moving over short or long distances, local firms are available to offer dependable relocation services.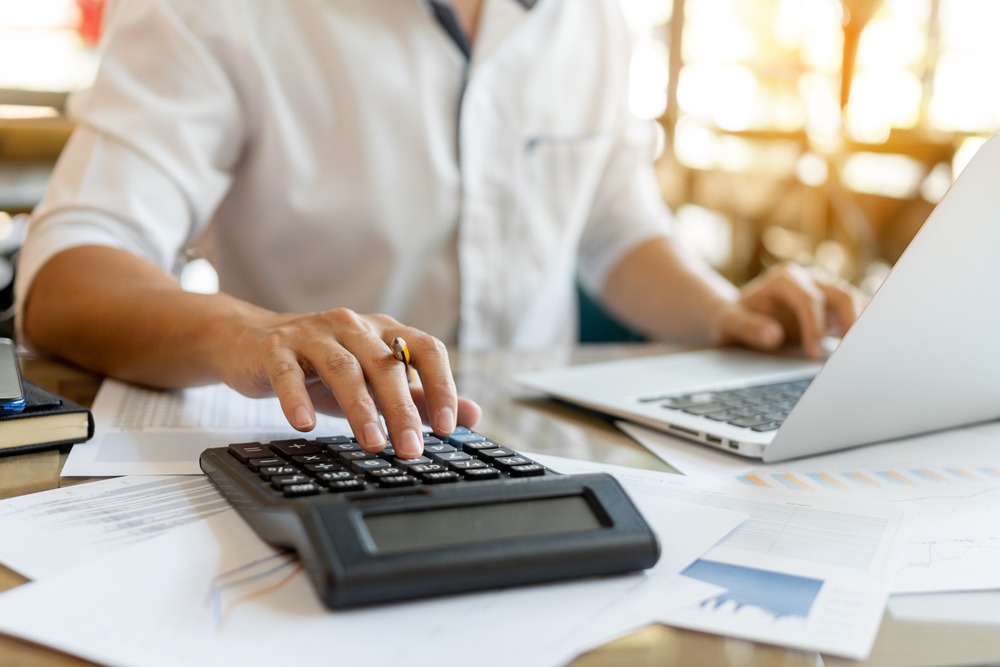 When selecting a suitable company to oversee one's move, particular attention should be paid towards a full service moving company, ensuring that they possess both insurance coverage and a reliable system for executing moves. In terms of these conditions being met satisfactorily, Augusta movers stand out from among their peers by offering insured transportation as well as proving themselves capable in rendering superior packing services. Additionally, secure storage units are also offered so as to facilitate an altogether smooth and safe experience.
Here at Augusta Movers we recognize that each move presents its own unique demands therefore our affordable packages have been tailored accordingly with your specific needs in mind-whether it's local or cross-country moving requirements you seek–we will provide you with unfailing service which will serve to alleviate all associated stressors commonly encountered during such transitions. We invite those interested parties to contact us today so we may furnish them with a comprehensive quote on their next big move!