D&J Movers is the most reliable local and long distance moving company for both commercial and residential moves in Bangor Maine. We have an experienced team of professional movers that will take care of your belongings as if they were our own. Our services include packing, unpacking, loading, unloading and storage solutions to accommodate any move. With our state-of-the-art equipment and highly trained staff, we guarantee that your items will arrive safely and on time. We also provide comprehensive advice on packing materials, transportation methods, clearance regulations and other aspects of the relocation process. Let us help you make your relocation experience stress-free – trust no one but D&J Movers!
Reliable full-service moving provider in Bangor Maine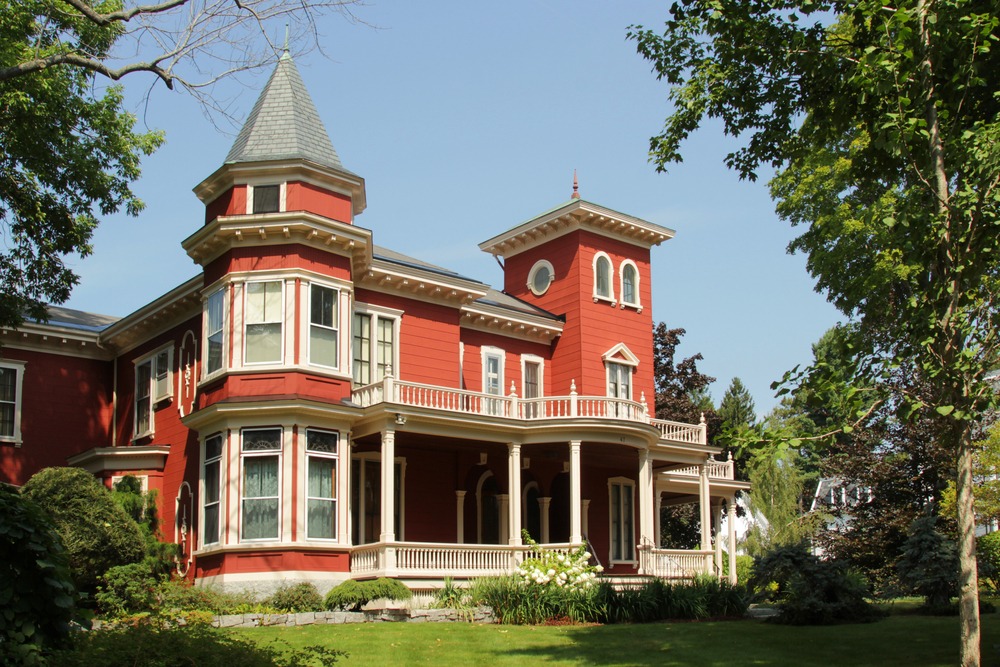 Relocating can be a trying experience; however, by employing the assistance of professional movers in Bangor Maine, one may alleviate their concerns. D&J Mover is among the top local moving companies within the region and furnishes dependable and efficient residential relocation services. With their practiced proficiency, they endeavor to make your upcoming move, as stress-free as possible.
D&J Mover provides a comprehensive suite of relocation amenities tailored to fulfill your demands. Whether you intend on migrating locally or for long distance moves, they possess all-encompassing resources and virtuosity required for an efficacious undertaking. As an agent affiliated with North American Van Lines, D&J Maine Movers has access to a nationwide network of qualified moving experts guaranteeing that each transition is executed with meticulousness and promptitude.
If you seek adept regional movers in Bangor Maine then look no further than D&J Mover – providing reliable and proficient local migration facilities whilst ensuring adherence to scheduled timelines without exceeding budgetary constraints. Possessing intrinsic knowledge regarding Central Maine's terrain coupled with consummate proficiencies allow them to navigate this locale effortlessly thereby ensuring suave transitions sans any unwarranted complications.
Do not protract any longer! Contact D&J mover today so that you may embark upon your next adventure confidently!
Free moving price estimate from D&J Mover
In the realm of relocation, it is imperative to procure a dependable full service moving company capable of providing an untroubled experience. D&J Mover stands as one of Bangor's most exceptional movers that you can entrust with your belongings. As a distinguished central Maine moving enterprise, we extend various services inclusive of long-distance removals. Our outstanding team members are wholly committed to offering our clients top-notch and unparalleled moving experiences.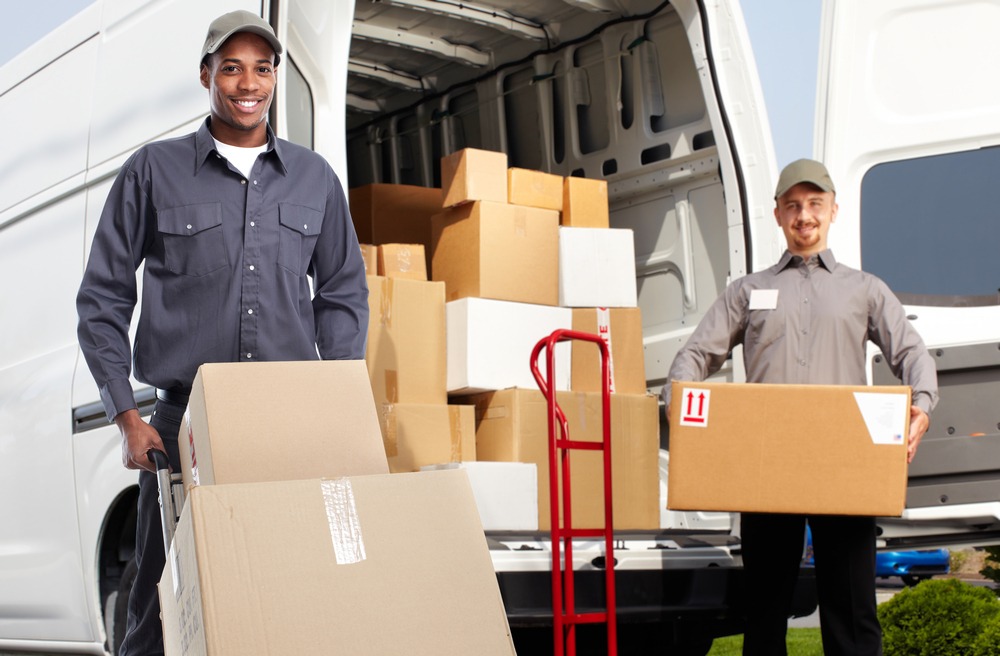 At D&J Mover, we comprehend just how stressful moving burdensome relocating could be; hence, we offer complimentary cost estimates towards facilitating seamless move planning for all our customers. We remain steadfast in delivering stress-free encounters throughout the entire process – from inception till completion – working hand-in-hand with you every step along the way whether local or interstate moves being undertaken by us.
For optimal results amongst Bangor's best movers you', look no further than D & J mover- standing tall among Maine's premium firms rendering comprehensive services such as commercial and residential transportations alike coupled with state-of-the-art trucks equipped with modern technology ensuring secure conveyance  of goods while also extending packing/unpacking amenities catering to customer convenience during said movements within central Maine: Contacting us today secures an effortless transition into your new abode!
Commercial and residential moving services from local Movers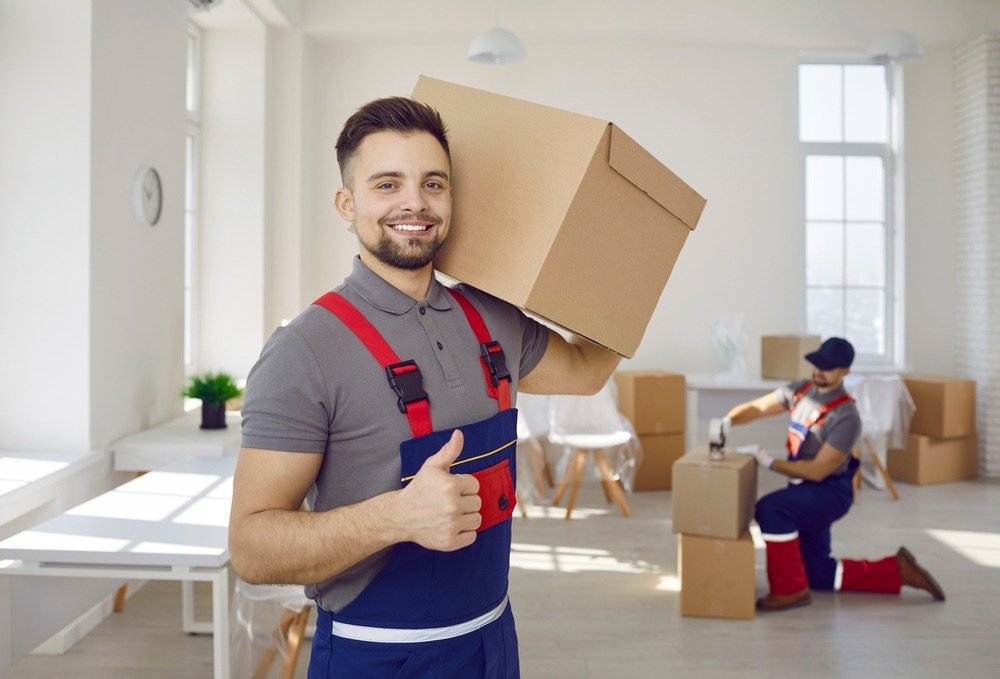 In matters of relocation, the process can be a most demanding and formidable experience. This is why it behooves one to select only the finest Bangor movers in order to facilitate an effortless transition. D&J Mover stands as one of Central Maine's elite entities for such purposes, specializing in delivering exceptional moving services for both residential and commercial patrons in surrounding area.
D&J Mover boasts an outstanding cadre of personnel who are remarkably proficient and erudite within the domain of moving industry operations. Their offerings include access to top-notch packing provisions and materials that guarantee your property remains secure throughout transportation – regardless if you're relocating locally or over long distances. Without question, D&J Movers represents a preeminent choice when seeking out stress-free transitions.
It should also be noted that D&J Mover bears accreditation from the Better Business Bureau – which serves as testaments toward their unwavering commitment towards providing unparalleled service excellence across all clients served. Unlike other companies operating within Bangor's confines, D&J takes great pride in its workmanship while prioritizing customer satisfaction above all else; therefore affirming them as premier providers among local movers available today!
Our reliable Local moving services to or from Bangor Maine
Relocating can be an arduous and harrowing ordeal, particularly when relocating within the confines of Bangor Maine. Nonetheless, with our dependable local moving solutions at your disposal, you may take comfort in knowing that your impending move shall transpire without undue stress or strain. Our team of highly responsive and consummate movers has deep-rooted and strong ties to the surrounding environs, making us quintessentially qualified for the task.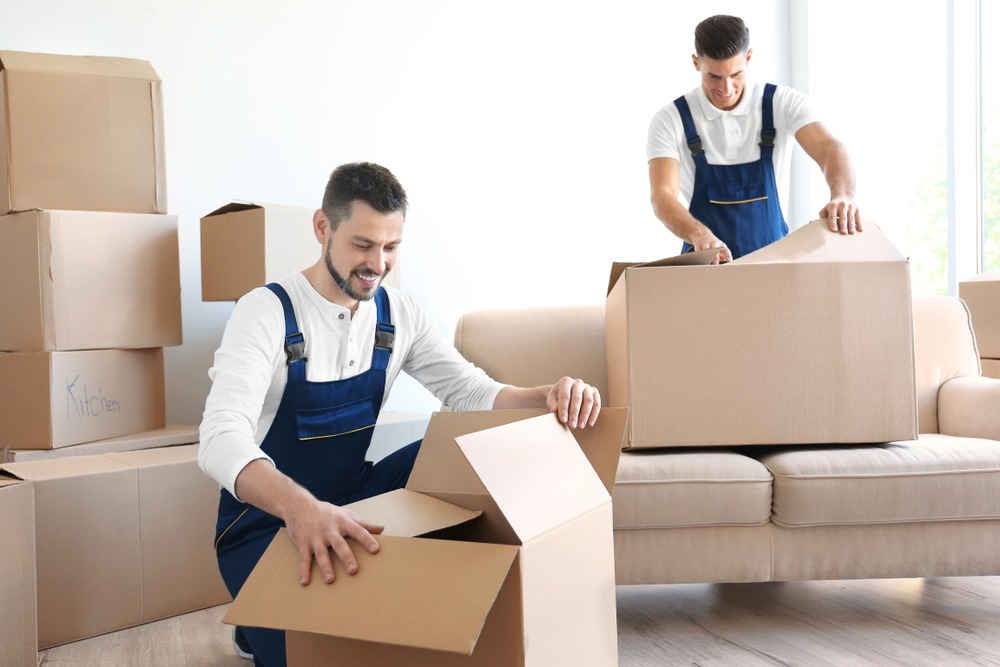 At D&J Mover, we comprehend that packing materials are fundamental components essential for realizing a successful relocation endeavor. Ergo, we furnish our patrons with top-quality wrapping supplies assuring their possessions remain safe and secure throughout transit. Furthermore, our services encompass storage facilities specifically tailored toward meeting short-term or long-term moving storage requirements.
As foremost movers in Bangor Maine- boasting prideful service delivery standards- we hold ourselves accountable for any untoward occurrences during each step of the process. Accredited by Better Business Bureau (BBB), it is irrefutable proof attesting to our unrivaled track record on providing unparalleled customer experiences consistently exceeding expectations across board. By enlisting us as your preferred mover company ahead of time guarantees receiving optimal quality service levels possible.
In summing up: For anyone seeking reliable local and best moving company and solutions devoid of stress while ensuring peace-of-mind all through – look no further than D&J Mover! We proffer free estimates coupled with 24/7 availability accommodating inquiries round-the-clock from customers desiring more information about their moving truck and how best we could help them accomplish their upcoming moves seamlessly well.
Do not settle for anything less; entrust us today to experience what only excellent professional-grade moving services feel like firsthand!
Our stress free Long distance moving services to or from Bangor Maine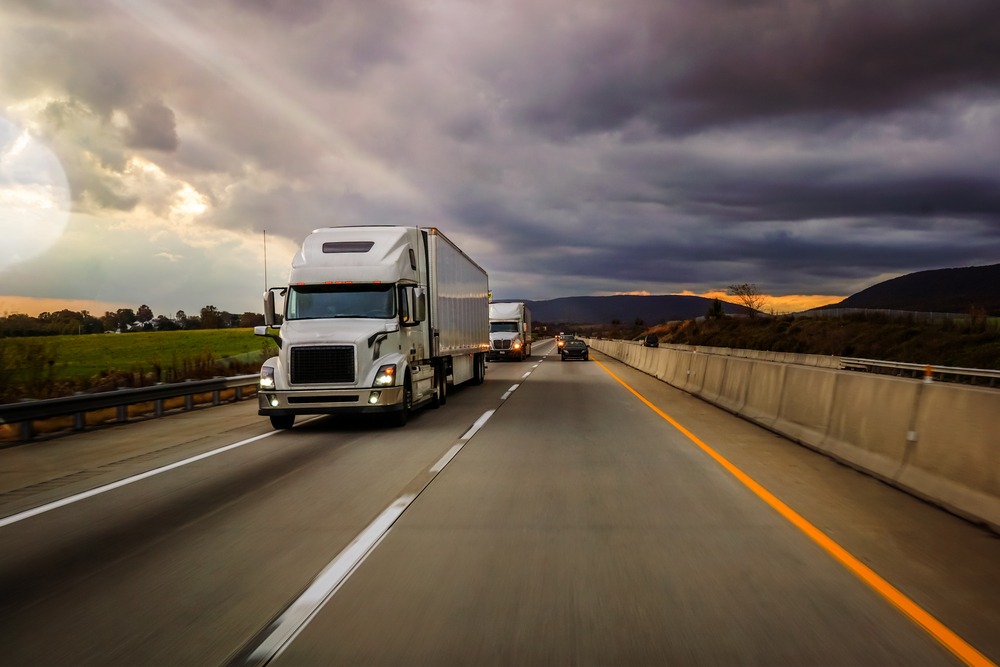 When contemplating long-distance relocation services in Bangor, Maine, one must look no further than D&J Mover to procure the highest quality of moving assistance. Our stress-free moving service also guarantees that your imminent move will be conducted with utmost care and professionalism. Understanding the overwhelming nature of such a task at hand, we extend free estimates as an aid in planning and budgeting.
Our team of highly responsive movers is fully equipped to cater to all your storage requisites during transit. Being affiliated with other movers businesses within our vicinity allows us to provide you with exemplary services while being held accountable for them by Better Business Bureau membership – cementing our status as leading movers in town.
We take upon ourselves the responsibility of executing heavy-duty tasks so that you can focus on assimilating into your new abode without any added hassle or worry about belongings' safety- thanks to our secure moving-storage facilities available throughout the process. In case of unfortunate situation or unforeseeable circumstances arise leading up-to-or-during-the-move scenario(s), rest assured knowing we are entirely insured for unfortunate situation and committed towards compensating you accordingly.
Choose wisely; choose D&J Mover for comprehensive solutions enabling a seamless transition between locations devoid-of undue burden imposed on yourself or a family owned business members involved therein: contact us today for a complimentary quote!
Hire D&J's moving services in Bangor and begin your next adventure
When one is confronted with the task of moving, it becomes imperative to secure the services of a dependable and credible moving company. In Bangor, Maine and its environs, D&J Mover stands tall as the foremost mover in this regard. Our team comprises highly responsive movers who possess strong links within their community and are profoundly committed to providing our clientele with exemplary moving service throughout.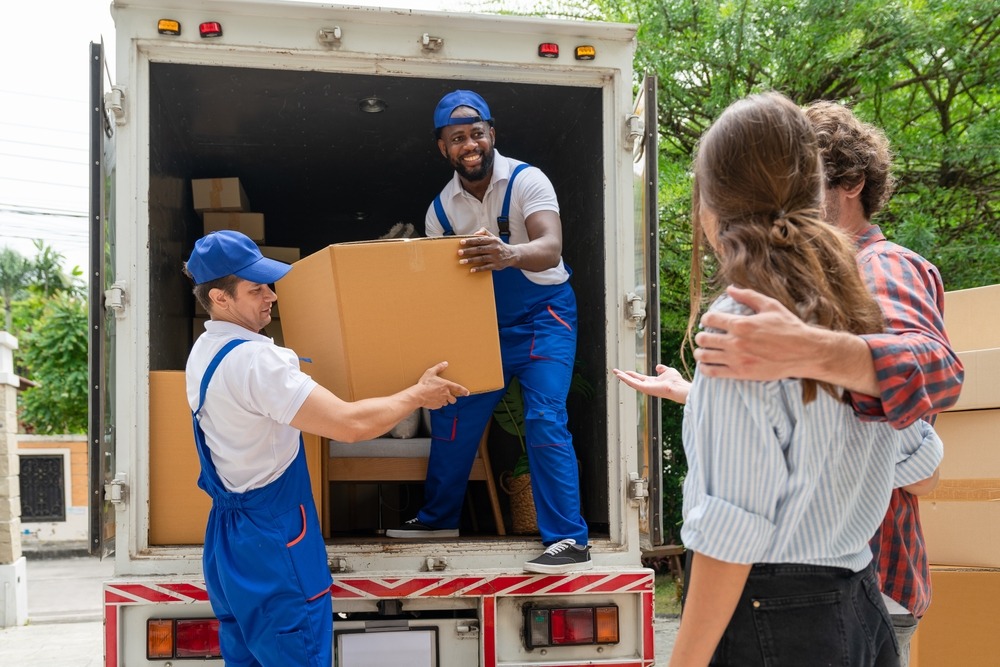 The process of relocating can be daunting and fraught with anxiety-inducing moments; however, entrusting your belongings into our capable hands at D&J Mover guarantees peace of mind. Our seasoned operatives have undergone extensive training on heavy lifting techniques while maintaining an unwavering commitment towards treating each item under their care as though it were theirs personally. We understand that relocation can sometimes evoke unpleasant emotions but remain resolute in assuming responsibility for ensuring seamless transitions.
At D&J Mover, we pride ourselves on offering a broad spectrum of services tailored to meet diverse customer needs ranging from local or long-distance movements to storage facilities or commercial relocations purposes– all covered by us! Rest assured that working alongside our professional movers affords you timely delivery whilst remaining mindful not to exceed stipulated budgets.
When searching for unrivaled moving companies within Bangor's confines look no further than D& J Movers – having solidified itself firmly as numero uno amongst competitors through consistent delivery excellence across board members: thus guaranteeing top-notch quality service provision unconditionally. Why delay? Commence your new home journey today by engaging D & J Moving Company without hesitation!
Bangor, situated in Maine, is a town that undergoes all four seasons. The summers are warm and muggy while the winters are chilly and snowy. During summer times, temperatures hover around 75°F whereas they drop down to approximately 20°F during winter months. It is prudent to bear these climatic conditions when contemplating relocation.
With regard to relocating from one place to another, weather factors can be instrumental in ensuring successful outcomes of such endeavors. Engaging expert movers in Bangor could be incredibly helpful to ease some of the anxiety associated with moving under uncertain atmospheric circumstances. Many reputed moving firms extend ancillary services to stressful moving, like storing your items temporarily until favorable weather facilitates resumption of transport operations without compromising on safety aspects.
In addition, businesses within queen city. Bangor could avail themselves of proficient mover services as well for transferring their offices or establishments with minimal disruption or complexity attached therewith; thereby rendering it an efficient process overall . Local move service providers cater effectively towards those seeking abodes within city limits too – by guaranteeing safe transferal irrespective of inclement meteorological forecasts.
Consequently speaking , even though unpredictable weather patterns may prove bothersome at times ; consulting professional movers can help you overcome any obstacles encountered en route whilst facilitating seamless transition into new surroundings sans complications whatsoever . Henceforth , it's time you planned ahead for your next adventure without being deterred by elements beyond human control – book yourself a mover soon enough !
Bangor Demographic Information
Bangor, a municipality in Maine with an estimated populace of about 32,000 individuals, boasts of a heterogeneous demographic that encompasses young professionals, families and retirees alike. The economy of the town thrives on various industries such as healthcare provision, education and manufacturing among others. Notably so is that Bangor has become a hub for commerce within its region due to the influx of several businesses.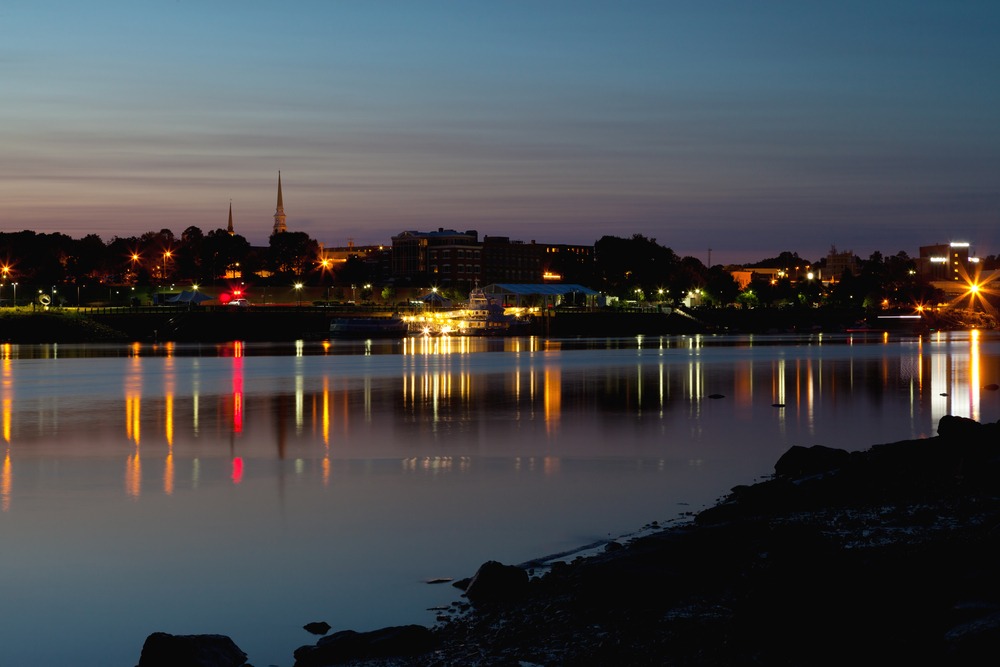 In case you have intentions to relocate or move into Bangor, you will find local moving companies at your disposal offering diverse services ranging from packing to loading and unloading personal effects during transit. Moreover some firms offer storage facilities for the storage of clients' belongings if need be.
The cost incurred when relocating will depend on numerous factors including the new home size and distance covered by transportation means the best movers employed. However contracting reputable local movers can prove quite economical in the long run since they possess know-how alongside state-of-the-art equipment needed for efficient handling which minimizes damage risks whilst averting accidents altogether. In light thereof prospective migrants are advised not only to consider hiring proficient local moving companies but also ensure swift transition upon settling into their new homes located within this charming New England township – Bangor!
How much would it cost to complete a move in Bangor for a one or two or three plus bedroom house?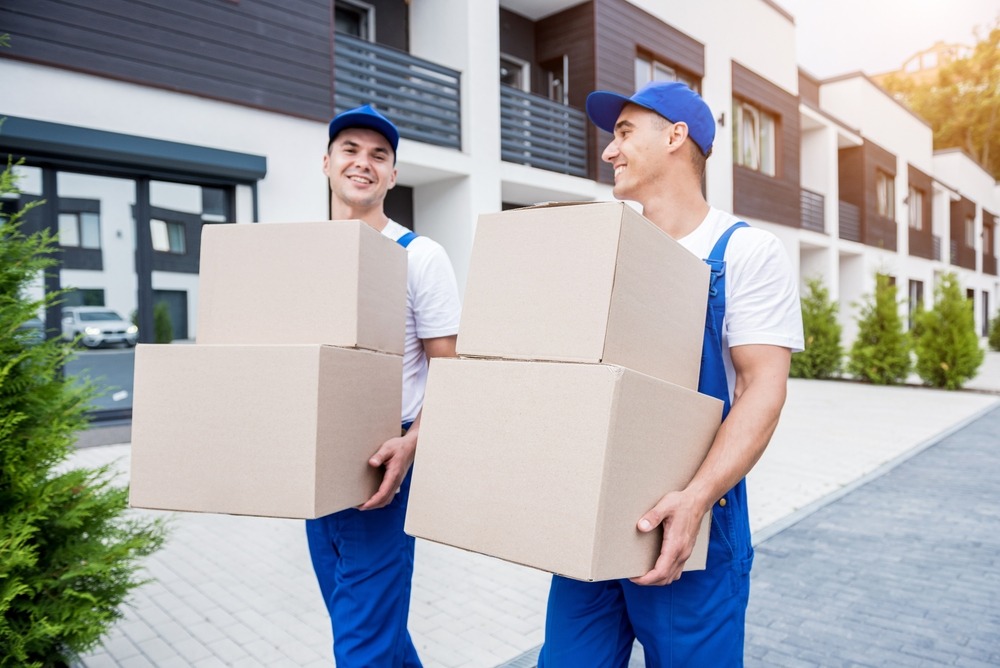 Relocating to a fresh domicile can be an exhilarating albeit intimidating experience, particularly with regard to the expenses involved. The cost of moving in Bangor, Maine hinges upon diverse factors such as the size of your abode, distance covered during transit and services required. Nonetheless, enlisting the assistance of a professional moving companies like D&J Mover could alleviate time constraints, financial burden and emotional stress.
D&J Mover is renowned for providing reasonable quotes for relocating one-, two- or three-plus bedroom residences within Bangor at no extra charge. Our adept movers will evaluate your specific needs and furnish you with an exhaustive estimate encompassing all mandatory provisions such as packing materials procurement, loading/unloading cargo vessels et alia sans any hidden fees whatsoever; thereby guaranteeing that you receive optimal value outlay.

Acquiring professional aid from D&J Mover not only curtails expenditures but also guarantees tranquil relocation proceedings without undue anxiety. Our team ensures hassle-free shipping by deftly handling labor-intensive tasks ranging from lifting bulky items through meticulous packaging arrangements up until safe delivery at designated locations whilst enabling clients to concentrate on settling into their novel dwellings comfortably. With our unwavering commitment towards dependable operations combined with expeditious modes of transportation service provision we ensure seamless transitions facilitating unencumbered pursuit of new beginnings in Bangor,Maine.
Is it cheaper to hire local moving companies in Bangor?
When delving into the prospect of relocation, many ponder whether it is more economical to engage a moving companies based in Bangor or undertake the task themselves. Although opting for a do-it-yourself approach may initially appear budget-friendly, assessing all aspects is crucial. Engaging professional moving companies situated within Bangor's confines such as D&J Mover can ultimately result in greater cost-effectiveness.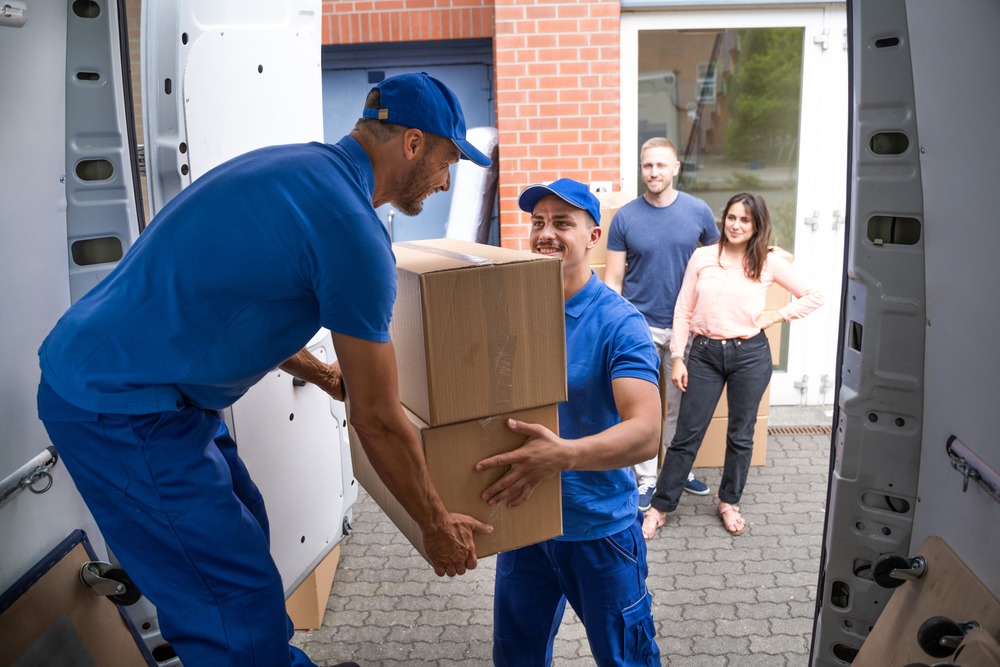 One of the principal advantages of procuring services from local moving companies like D&J Mover lies with their proficiency and dexterity that ensures an almost stress-free experience throughout. The process itself can be quite vexatious but entrusting professionals' expertise guarantees safe handling of your belongings while expediting procedures effectively – which eventually saves precious time and money by circumventing bothersome situations associated with individual efforts.
Another perk when engaging residential-moving experts akin to those at D&J involves seamless access to resources beyond personal reachability owing to alliances with networks such as North American Van Lines. This advantage proves invaluable when dealing with long-distance transfers or transporting fragile items on large scales.

In conclusion, despite initial beliefs concerning DIY moves being cheaper than hiring expert help within Bangor's terrain, employing professional movers like D& J Movers affords advantageous cost-effective results over extended periods due mainly to their experience while providing easy-going processes that save both time and expenses significantly. Therefore if planning central Maine relocation activities soonest possible – consider retaining services offered by D & J Movers for hassle-free successful experiences!
How stressful moving? - Contact D&J Mover for your next stress free move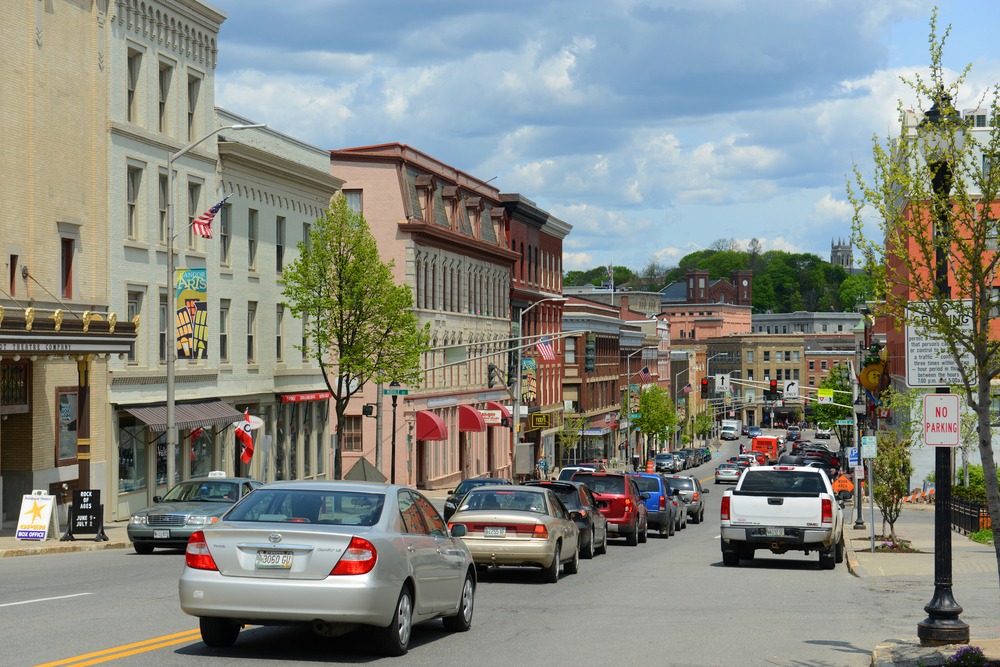 Moving can be a stressful process, but it doesn't have to be! Contact D&J Movers Maine for your next move and experience a stress free relocation. With years of experience and top-notch customer service, we'll take care of all the hard work so you can focus on settling into your new home. From packing, loading and unloading; we will ensure that your belongings are handled with the utmost care and arrive safely. Let us do the heavy lifting and contact D&J Movers Maine today for your next stress free move.